♥ PARANOID ILLUSION ♥

1. Hi.
2. I'm as
GOOD
as they come.
3. Photography is my LOVE.
4. I love doggies - cute, furry.
5. Airplane is my only favourite song.
6. I wish for a
never-ending list
of things.
7. Age 21. Student of UCSI. Food Science and Nutrition.
Tiffany Lau
Create your badge
my Beloved Family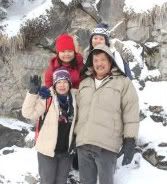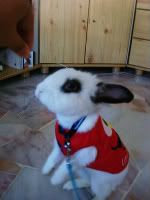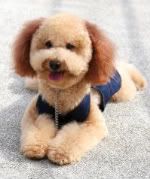 Saturday, March 5, 2011 / 3/05/2011 12:54:00 PM
Little Girl QUESTION
there is this little girl who is one of my neighbour
came and visit BRENDI
she ask me " will BRENDI GET PREGNANT?"
i say : No he wont
*in my heart i want to say that he's not a real man, but i swallow back those words , u noe little girl dun noe all this right ?*
then she ask me again " WHY I SAW SOME FEMALE CATS THEY CAN GET PREGNANT?
*i stunned for like 5 minutes... i should answer her that thats the combination of SPERM and OVUM and consequences of having SEX EVERYWHERE *
but if i answer that, she will be the one who STUNNED right?
i dont know how should i answer...
after 5 minutes..
i told her " oh because brendi is a MALE dog so he cant have any baby "
thank goodness brendi is a MALE DOG
if he is a female dog.. i really dont know how can i explain to that little girl
now i know
its not easy to teach in kindergarden isnt it
cuz sometimes.. we dont know how to answer their QUESTION
=)