♥ PARANOID ILLUSION ♥

1. Hi.
2. I'm as
GOOD
as they come.
3. Photography is my LOVE.
4. I love doggies - cute, furry.
5. Airplane is my only favourite song.
6. I wish for a
never-ending list
of things.
7. Age 21. Student of UCSI. Food Science and Nutrition.
Tiffany Lau
Create your badge
my Beloved Family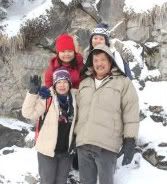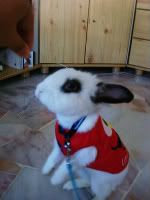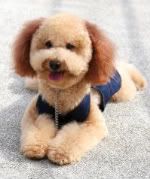 Sunday, May 24, 2009 / 5/24/2009 05:32:00 PM
brendi look handsome boh???
hahaha~~!
kinda mature look edi right?
but i ask the groomer to cut teddy bear look
maybe brendi memang look like ah pek!
hahaha!
his feet not tat nice yet cuz tat time i cut poodle leg for him
end up he dun hav his teddy leg right now~
as it grow longer will be very cute lah!
hehehe!!
satisfy with Pet's Icon grooming!
and brendi love it too!
Sunday, May 17, 2009 / 5/17/2009 07:41:00 PM
its me its me at
RAKUZEN
!!!!!
i wanted to try them long time ago but nvr hav the chance lo!!!!
this time luckily i call abit easier for reservation...
if not i wun be hav the chance too..
i made the reservation on thursday afternoon
and the non smoking area is all FULLY BOOKED!
we hav no choice but to choose the smoking area
but its not too bad
din see any1 smoking!
hahahahahaha!!!
once u take ur seat they will bring in the towel...
i'm not sure its hot or cold....
anyway.. its nice and hygenic to wipe ur dirty hands b4 meal~~!!!!