♥ PARANOID ILLUSION ♥

1. Hi.
2. I'm as
GOOD
as they come.
3. Photography is my LOVE.
4. I love doggies - cute, furry.
5. Airplane is my only favourite song.
6. I wish for a
never-ending list
of things.
7. Age 21. Student of UCSI. Food Science and Nutrition.
Tiffany Lau
Create your badge
my Beloved Family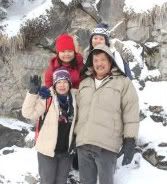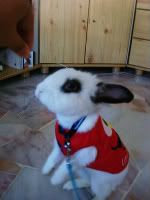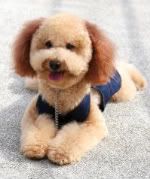 Saturday, January 1, 2011 / 1/01/2011 02:10:00 PM
while everyone went for countdown at 1U, or desa park city? or wherever...
me and brendi choose to be at home~
* Yes, HOME *
parents is in PENANG for some 'relaxing' moment
*guess me and brendi giving lots of hassle to them? *
when everyone is wooo and waaa at those fireworks
me and brendi HATES fireworks because the fireworks disturb our sleeping time.. iiiiishhh!
* oh yea me and brendi rush into bed about 10pm *
so everybody~
HAPPY 2011
!
may all my wishes as well as ur wishes comes true
most important my result should be improving!
this coming semester will be my 2nd year 3rd sem in UCSI
oh yea time flies...
i rmr those days when i struggling where to go after SPM
now i've done A level , and now DEGREE is on my way
oh ya brendi have new hairstyle for coming CHINESE NEW YEAR!
pictures should be up... * when im free *
hehehhehe
tmr will be back to UCSI!
awwwww... kinda miss those days at home.. nothing to worry, no assignment, no lab reports
A Brand new semester have started
shall be a tough 1? because i have 4 labs to handle!!
not about those ' wu liao ' lab session
but tons of lab reports !
good luck to all my classmates and my babes
lets work hard for the coming semester
* AZA AZA FIGHTING*
cant wait to see u guys tmr!!!!