♥ PARANOID ILLUSION ♥

1. Hi.
2. I'm as
GOOD
as they come.
3. Photography is my LOVE.
4. I love doggies - cute, furry.
5. Airplane is my only favourite song.
6. I wish for a
never-ending list
of things.
7. Age 21. Student of UCSI. Food Science and Nutrition.
Tiffany Lau
Create your badge
my Beloved Family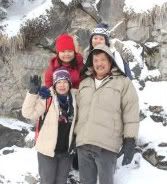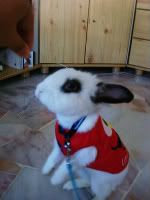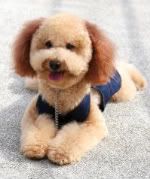 ding tai fung
Monday, June 8, 2009 / 6/08/2009 10:05:00 AM
i went the garden for shopping....
my stomach gave me a warning that it is producing exceed stomach acid and ask me to get something for it..
so i went to ding tai fung again as it was just near to me.
the restaurant was crowded due to lunch time..
and lucky me that i manage to get my seat..
once i sit down, the waiter quickly give me the menu..
bravo for the service..
this is the table setting of ding tai fung..
when the customer pay and ciao,
you can see the speed of the service crew when they clean up the table..
good for them when they have alot of customer, can minimize the time of waiting...
this is the pickles that they serve the customer...its so so to me...
but seems alot of them love it...
this is the fried rice with chicken chop..
the chicken chop is tender n juicy...
where as the fried rice has the just nice taste..
this happen so that the combination of the chicken chop n the rice will be perfect..
nice nice!!
this is the "shui gao" ramen...
the "shui gao" is yummy....full with meat..
and the ramen is just nice not too soft or hard...
siu long pao is a must when u step into ding tai fong...
it is a famous dish in their menu..
or shud i say that siu long pao is the king of ding tai fung?
argh....too much..hahah
the portion of this siu long pao will be more compare to dragon-i..
the taste wise i would give credit to ding tai fung..
have a try n let me knw..
this is yam thingy...im so sorry that i have forgotten the original name of it...
sorry yam...i knw i have conquer u..but i forget ur name..
haha...this dish is very nice....
it is golden in colour when they serve..
it was so tempting...
i cant control myself to hold my chopsticks..get it n put in my mouth...
when it reaches my mouth..i can feel the crispiness..hahaha
1 bite..u might have the feeling of flyin towards the sky...
i knw it sound funny..
i learn it from my fren..
be seriously..i feel it is a must order when u r planning to go ding tai fung.
thats all i have for my ding tai fung...
overall the price is reasonable...
but for ppl who hate to wait...
i suggest u to avoid lunch time..hehe..
ding tai fung is located at the lowest floor of the garden shopping centre excluding the parking..
around cold storage....cant find it??
u can call me....nah...ASK THE INFOMATION COUNTER!!!!





MY BABY= BRENDI

this is brendi when he climb up to this harvey norman chair...
he loves this chair so much because my dad will always sit here and feed him food..
no doubt...yes..im holding his yummy snack thats y he stay stil for me to snap his notty look..
BRENDI: u faster faster give me food....or else i will open my mouth n let all saliva drip on floor...
tiff: threaten me huh?no!

BRENDI: okok..i bring my fren along...he oso leng chai doggy....i smile so that u can snap nice picture...my fren oso smile...ok?
TIFF: omg! okok ,i will give u after i snap picture...