♥ PARANOID ILLUSION ♥

1. Hi.
2. I'm as
GOOD
as they come.
3. Photography is my LOVE.
4. I love doggies - cute, furry.
5. Airplane is my only favourite song.
6. I wish for a
never-ending list
of things.
7. Age 21. Student of UCSI. Food Science and Nutrition.
Tiffany Lau
Create your badge
my Beloved Family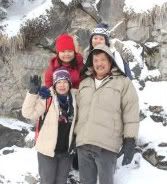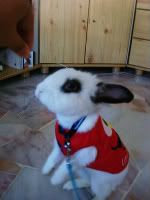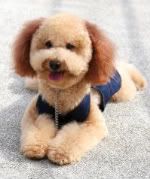 Saturday, April 25, 2009 / 4/25/2009 05:05:00 PM
My Laptop who kena damaged by HER !!
sorry for not updating anything up here
cuz currently my laptop is SENT to the hospital
no pics available as my desktop is a bit cacat!!!

why wanna keep sending my laptop into hospital??

the story starts...............
bout a month ago
when i wanna reformat my laptop~
i sent a a girl whom my sis bought her laptop from
she charge me RM100 for reformating my laptop
* she no nid to backup any of my files *
u guys must be thinking tat this lady is CRAZY charging me RM100 right???
some ppl can do it for free
or juz RM60 !!
and i hav to pay RM100!!!
i noe i'm stupid to pay her
but since the laptop is with her
so i juz ' cin cai' lah
let her do lo...
and when she reformat my laptop
she call me and say tat she wanna install Vista Professional for me
i say ok lo.. u like lo
* i gave her my Vista Basic as well but she refuse to use it *
happily i get back my laptop
and 1 thing i always found is tat the laptop always come out with " window system recovery"
i tot its ntg big deal
and i didnt bother it
few weeks ago
while i was using the laptop
the laptop will suddenly appear blue screen
i knew something happen!
but i dun noe WHY!

so on last friday
once i start up my laptop
it comes up with " ur trial period has end..... bla bla bla "
* idiot! she gave me a trial pack without TELLING ME!!!! *
and thr is no way for me to access into my laptop ANYMORE
i call her and she ask me wether did i do window update
i say No and she say hand the laptop to her and she will do for me!
so i send the laptop to her on tat particular day

the nex day she sms me saying tat my laptop hav to reformat again
and cant backup any files
because cant accesss into my window anymore
i say i nid the pics inside as its important to me
she say thr is another solution whr she take out something put into another computer,
backup my files... then put it back to laptop.. then reformat
and she mention tat " the charges will be different from the last time "
i was so angry and i say " its not my fault and yet u want me to pay ?"
she didnt reply me after tat
the next day i msg her telling tat its her fault for not telling me tat the window she use is TRIAL
she didnt wanna bother me " i'm very busy this few days and i will forward ur SPECIAL CASE to my boss " * which is his fiancee *
the reason she say so is tat she dun wanna TALK to me
i ask her again " u stil wanna charge?"
she say YES STIL HAV TO CHARGE
i was so so so so so damn angry!!!
angry till i cry!!
seriously i'm mad!!!! till the MAXIMUM !!!
she spoilt it and now blame me and wan me to pay?
my mom say juz pay her for the last time
i told my mom " its not my fault! its not tat i dun hav the money to pay.. is tat why she did this to me and yet she blame me as if i spoilt everything up !! she didnt tell me its trial pack and seriously she hav her fault!! maybe i'm stupid but she DIDNT TELL ME !!!! "
i dunno why she nid to be so money minded !
and seriously she get on my nerves
and i cry like i fail my A Level with 3 ungraded!!
i cry til my sis cant listen to wat i say
i cry till my eyes swollen!
i'm mad! seriously MAD!!!
i send a msg " get ur hand off my laptop and return to me .. i'll send to others.. thank you very much "
she didnt reply anything
the next day i didnt get my laptop
i msg her again " no nid to do anything to my laptop and give it back to me even u're so busy.. juz to remind tat DONT TOUCH my laptop ! thank you very much "
i got my laptp the nex day~~~
and i send to another fella to repair
i seriously hate her to the max!
i dunno wat i did to her til she hav to treat me like tat
did i kill her mom or dad til she nid to treat me like this????

i'm seriously mad with her this time
really !!!!

if she were tell me earlier tat it was a trial pack
i would say NO
as i hav my ORIGINAL vista basic!!!
why she wanna do tat to me???
i dunno!!!!!

i'll put up her company name and address
those who reading my blog
dun get cheated by her
dun be the 2nd tiffany who is so stupid cheat by her !!!
and then cry like mad !



Techno System Enterprise
34-B Lorong Haji Taib Lima
Off Jalan Raja Laut
50350 Kuala Lumpur.


maybe she can do a good job bout computer stuff
but her attitude and behavious makes her NOT QUALIFIED
not qualified to repait computer
even not qualified to be a HUMAN being

i noe i'm mean over here
but seriously i'm mad at her !!!!