♥ PARANOID ILLUSION ♥

1. Hi.
2. I'm as
GOOD
as they come.
3. Photography is my LOVE.
4. I love doggies - cute, furry.
5. Airplane is my only favourite song.
6. I wish for a
never-ending list
of things.
7. Age 21. Student of UCSI. Food Science and Nutrition.
Tiffany Lau
Create your badge
my Beloved Family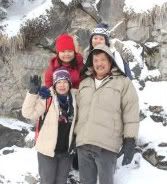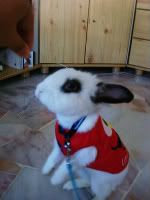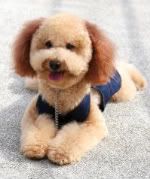 kim san
Monday, April 6, 2009 / 4/06/2009 11:17:00 AM
my sis order this
which is the Ton Katsu Set
which comes with the deep fried pork chop, soba,rice,miso soup and fruits
the soba actually serve in hot soup whr steph dun like it
* she order the wrong thing *
so end up she scoop everything out and disposed the hot soup!
hahaha~ she love the cold version of soba with ice on top of it !!
the ton karage is good
juicy,tender and crispy!
steph dun like the hot soup soba so her face is black when she eat it
but last time she try the cold version and she love it !!
we actually left out this when we order at first
and remember it at last minute!!!
this is a DIE DIE MUST ORDER EBI Tempura!
u wil amaze by the ebi tempura
really !!!
the batter of the tempura is so crispy
and the prawn inside it just COOKED
and tats why when u bite it
u can see that the prawn inside is like those not cooked prawn
and u will be surprise tat the prawn inside actually very juicy !!!
i hav to emphasis tat this is a DIE DIE MUST ORDER ITEM !!
not to forget to dip into the soy sauce soup ya !
the soy sauce soup give a perfect taste to the Ebi Tempura!
maybe in ur mind when says bout Ebi Tempura
then another things appear is EXPENSIVE lah
and guess wat
in Kim San Kichi,
for 6 Ebi Tempura,
it cost ONLY RM18 !!!
if u still think tat its expensive
i must say tat it WORTH the price !
Salmon Head Shio : RM 12
Tori Karage : RM 12
Salmon Teppanyaki : RM 19
Chawan Mushi (2) : RM 6
Saba Set : RM 16
Ton Katsu & M.so : RM19
Green Tea (4) : RM2
Ebi Tempura : RM18
Total : RM127
10% Service Charge : RM12.70
Grand Total : RM 139.70
u see lah u see lah
it cost just RM140 !!
if i were to rate them
i guess the result would be
Food :
4
over 5
service :
3
over 5
* service is kinda slow because at night most probably its FULL , and every1 is busy ! *
Kim San Kichi Restaurant Sdn Bhd
No 16, Jalan 27/70A ,
Desa Sri Hartamas ,
50480 Kuala Lumpur .
( its not something new if u hav to wait for 15 minutes before u can get ur table because usually weekend they wil be FULL ! and the shop is a bit too small for them )