♥ PARANOID ILLUSION ♥

1. Hi.
2. I'm as
GOOD
as they come.
3. Photography is my LOVE.
4. I love doggies - cute, furry.
5. Airplane is my only favourite song.
6. I wish for a
never-ending list
of things.
7. Age 21. Student of UCSI. Food Science and Nutrition.
Tiffany Lau
Create your badge
my Beloved Family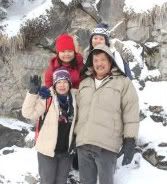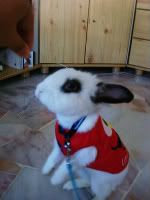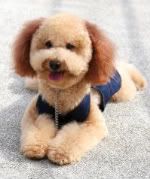 Saturday, April 4, 2009 / 4/04/2009 11:22:00 AM
talk bout their menu
I FOUND MY NAME IN THEIR MENU !!!
wahahaha ~
look at the description :
-18 years old
2 years back i'm 18 le !
-Shoppaholic
oh gosh ! this is so so true !!
and look at the Tiffany
tat tiffant shouted STOP TOY !!
whr it shows tat this Tiffany hav a doggie !!
wah ~~ its juz like me !!
who hav a dog name BRENDI !!!!
after leaving Pets Icon then we went and walk around NZX
come across this Pet Shop
and found 1 female toy poodle
hav the same which marking on the chest like Brendi
and she's 3 months old !
how good if i can find her as girlfriend for Brendi !
but i cant
the cost of taking care a dog is PRICELESS !
dun u feel she's so tame, so motherly...
oh i love her so much!!!
the owner say if stil nobody wanna buy her, they gonna sell to breeder !
some mickey and donald duck i saw !
i love donald duck la
see how cute he is !
oh ya
i saw tiny teacup poodle in her shop !
the white 1 is so cute !!
so small although she's already 3 months old !!!!
how i hope i can bring him back home
so cute isnt it?
teacup is even smaller than toy poodle !!!!
this white 1 is cute and very active !
Canon IXUS 870 IS Features
• 10.0 Megapixel resolution
• Colour variations: Gold or Silver
• 4x wide-angle (28mm) optical zoom lens with optical Image Stabilizer
• DIGIC 4 for outstanding images and fast response times
• Great people shots with Face Detection AF/AE/FE/WB, FaceSelf-Timer and Face Select & Track
• Targets blur with High ISO Auto, optical Image Stabilizer, Motion Detection and Servo AF
• Auto Red-Eye Correction in shooting and playback
• 3.0" PureColor LCD II with wide viewing angle
• Multi Control Dial and customizable My Menu
• Smooth, 30fps VGA movies