♥ PARANOID ILLUSION ♥

1. Hi.
2. I'm as
GOOD
as they come.
3. Photography is my LOVE.
4. I love doggies - cute, furry.
5. Airplane is my only favourite song.
6. I wish for a
never-ending list
of things.
7. Age 21. Student of UCSI. Food Science and Nutrition.
Tiffany Lau
Create your badge
my Beloved Family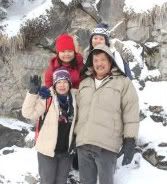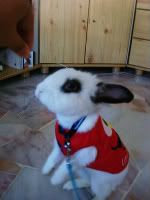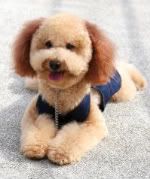 Monday, March 30, 2009 / 3/30/2009 10:15:00 PM

Prawn Mee , Jalan Ipoh
wondering whr is this?
if u noe whr is The Store at Jln ipoh
u definitely can find this
it actually situated in front of The Store
a row of stall
all selling food!
my favourite prawn me of all!!
oh ya~~
not to forget to see how many actor,actress,singer,artist hav been here for the prawn mee !
they even hav an album hanging thr!!!
see how famous they are??
eventhough not a very grand place
but stil the prawn mee can attract lots of ppl!!!
yeah!!
thr u go the prawn me !!!!
it look simple,
but the prawn mee soul is the SOUP!
the soup over here is not too spicy yet its very flavourful!!
top up with sliced prawn, sliced meat,kangkung,bean sprout, eggs and the fried onion!
it juz so simple yet i love it so much!!!
i think it cost bout RM4.50 for the small version !!
u definitely will love this !
the best prawn mee i ever had till now !!
it is best goes with bihun mee
anyhow....i stil so stubborn order the kuey tiau!
hahahaha~~
if u go thr in the afternoon
u will feel very super duper HOT!!!
not to forget to order this ais kacang from the stall beside the prawn mee stall!!!
i think the price is abit more expensive compare to outside food stall
but this is really nice!
all the ingredients they uses matches each other so well and its juz so yummy !!
its so refreshing when u eat this in the hot and sunny afternoon!
juz a little comment
the prawn me is
better
than HOU YEE KEI (which they claimed tat their prawn mee is yi chi ban )
although the stall isnt those very grand very clean very big very comfortable stall
but their prawn mee is SERIOUSLY yummy !
the ais kacang from the stal beside the prawn mee stall
is
bettter
than Madame Kwan's 1
no joking
try it and i bet u will believe me
***********************************************************************************************

oh ya
i noe i've been abandon my food blog for some time
no food post
i noe.....
i admit my fault....
seriously i din went for nice food for very long time
and currently on diet plan!
wahahahaha~~


and currently my hse under renovation
and sometimes its so irritating listening to those ppl banging things like nobody business
and the house is full of dust and sand...
juz like a beach
so im busy sweeping here and moping thr!


1 more thing is my hse hav added a new member!!
hahahaha
a toy poodle name BRENDI
it suppose to be Brandy ( but its so sissy and brandy suppose to be a girl name )
to make him more macho,
we decided to change the spelling to brendi
a guess will post up more pics bout him

this is the little notty who make me busy the whole day !!!