♥ PARANOID ILLUSION ♥

1. Hi.
2. I'm as
GOOD
as they come.
3. Photography is my LOVE.
4. I love doggies - cute, furry.
5. Airplane is my only favourite song.
6. I wish for a
never-ending list
of things.
7. Age 21. Student of UCSI. Food Science and Nutrition.
Tiffany Lau
Create your badge
my Beloved Family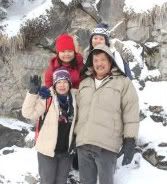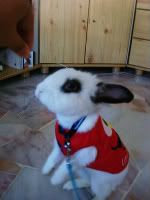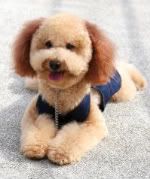 Sunday, March 8, 2009 / 3/08/2009 03:03:00 PM
as for snack
they hav a few famous snack
1 of it is the Cheong Fun
the simply yet yummylicious snack!!!
the fillings in the cheong fun is the cha siew
simply ingredient simple procedure,
but its not easy to catch every1's heart!!!
why??
the well marinated chicken is being wrap into some kind of paper and being deep fried when u order!
the reason they wrap they chicken is to 'lock' the juice inside the chicken
tats why the chicken taste so juicy and tender eventhough being deep fried!!!
the chicken is marinated with few herbs and spices which give the paper wrap chicken a SPECIAL taste!!
its yummy!
KTZ
66,Jalan 7 , Kepong Baru , 52100 KL
* they hav another branch at 1u too.. but i've never try that b4 *
*************************************************************************************
any1 wondering wat i doin during my 5 months holiday?
hahahaha
basically i'm doing ntg EXCEPT i got call up tat i hav job!!
i'm working as part time smapling gal!!
hehehe
why i choose to be like tat?
cuz HIGH PAY, SHORT WORKING TIME!
hehehehe
lets look at my work!!
this is the Enfagrow Mascott
whr he earn MORE and his working time is DAMN SHORT
how short is it??
juz like come out for a walk for 5 to 10 minutes
then in a day come out bout 2 times
easy job rite??
and yet he's getting higher salary!!!
its quite tough as the kids love to touch here touch there push here push thr
and its hot inside the mascott~~!!
let's look at my job scope~



neh~~
the enfakid A+milk!

4 times DHA, FOS ,INULIN
i guess this 3 ingredient is good for brain growing?
hahahaha






































when u are tired of sitting down and snapping pics and talking to other ppl
u can always hav some competition spontaneously!
hahahahaha