♥ PARANOID ILLUSION ♥

1. Hi.
2. I'm as
GOOD
as they come.
3. Photography is my LOVE.
4. I love doggies - cute, furry.
5. Airplane is my only favourite song.
6. I wish for a
never-ending list
of things.
7. Age 21. Student of UCSI. Food Science and Nutrition.
Tiffany Lau
Create your badge
my Beloved Family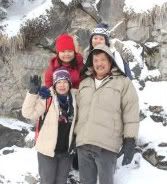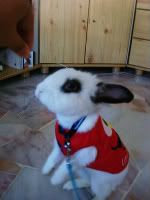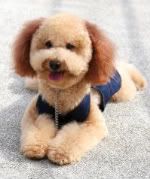 Sunday, March 15, 2009 / 3/15/2009 02:38:00 PM



Alexis , Midvalley





here i come , Alexis!

the drinks over thr
oh ya~
their menu is juz normal paper
no thick cover fancy front page
juz a normal paper
the choices of food not really wide
even the drinks as well
the pics above is the chocolate(cold) and the apple+orange juice ~
ntg fancy
i order the Nasi Lemak as MANY ppl recomment this to me
i think it cost me bout RM20++ for this nasi lemak..
the nasi lemak comes with rice,sambal egg,vege,ikan bilis,fried chicken and sambal prawn
few side dishes and the portion is quite big
the MAIN thing for Nasi lemak is the
RICE
of course!!
i found out tat this rice is frangrace and the amount of santan added is juz right making the rice so perfect to me!!!!
not to forget the KLCC over thr----- SAMBAL EGG!
yummy enough, but they are too stingy over the sambal lah...
not to forget the vege ( i dun really noe wat vege is it)being mixed with olive oil and onion, i love the VEGE!!
the ikan bilis is nicely sliced and fried til crispy~
it taste abit too salty to me~
i love the overall presentation of the nasi lemak
which makes them different from the nasi lemak tat u get beside the road....
not to forget the fried chicken
but to me its over fried
as u can see it already become INDIAN
and the skin is so crispy
but its over fried
the meat no longer juicy~
thumbs up to the sambal prawn!!!!
hehehehehe!!!
i love it
medium size prawn fry with the sambal
the sambal is not to spicy
juz right to my liking
and perfectly matches the RICE!!
hehehehe
this is the Chicken Esscallope
( if i'm not mistaken la )
the chicken is coated with bread crumbs and deep fried!
kinda dissapointed for this as we EXPECT it would turn out to be very good
but the chicken end up to be too DRY
no more juicy, no more tenderness
this grass is yummy!
i guess its spinach????
i dunno wat they add for topping
but its really nice!
overall the food is quite ok
i like the environment over thr
and oso the services over thr....
but for the price..
its abit too pricy but to me.. the nasi lemak worth for the price!
hehehehe
i'll be back for their nasi lemak again!
hehe
**************************************************************************************************************








imagine i wear this for the whole day walking in Midvalley
and i end up to be in my super comfortable CROCS!!!!
thanks for recover my FEET!!!!
it hurts when wearing high heels, but its nice when wearing high heel, between hurts and nice.. i choose the NICE... so i deserve to suffer from painful FEET!
sorry for not blogging for few days
i'm busy!!! hehehehe
i'm here to annouced tat my CAMERA
sony N1
touch screen
had passed away!!
but....
i'm getting Canon IXUS 870 IS
^^