♥ PARANOID ILLUSION ♥

1. Hi.
2. I'm as
GOOD
as they come.
3. Photography is my LOVE.
4. I love doggies - cute, furry.
5. Airplane is my only favourite song.
6. I wish for a
never-ending list
of things.
7. Age 21. Student of UCSI. Food Science and Nutrition.
Tiffany Lau
Create your badge
my Beloved Family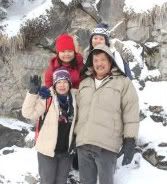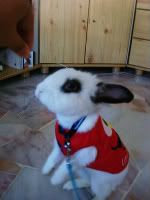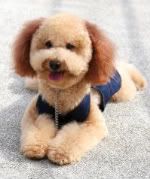 Thursday, February 26, 2009 / 2/26/2009 11:45:00 AM



My trip to Singapore Day 4

sorry for not updating for such a long time~
its mainly because of my laptop admitted hospital~~
and now he is healthy!!
without the virus attack~~
used up my RM100 for reformat~~!!!
anyway~ luckily he is fine~~
yeah!!!

back to my spore day trip~
the 4th day we didnt really went out
cuz my sister on stand by ( means she wil be called for work ANYTIME)
so in the morning i walk down myself to buy breakfast for me and my sis~~
see how clever am i?
didnt get lost
and manage to get everything that me and my sis want~~ hehehe!

afternoon is the cleaning section whr me and sis clean her stuff~
because her cupboard cannot move ( baju too much )
so decided to keep and clean the cupboard~
( so that she can buy more )
after 'working' bout 4 hours
after wiping here and thr
and after throwing 5 bags of rubbish~!!
finally her cupboard can move!!!
hahahaha~~

we only manage to went out at night to hav a walk at tampines mall~~
its quite late when we go tampines mall
so we decided to da bao some supper back home~~

and recently i'm crazy over a singapore movie " Little Nyonya"
its a very nice drama and i love it very much~
its about the melacca baba nyonya story
and makes me hunting for nyonya kuih!!!



so my sis bring me to Bengawan Solo

which is famous of their cakes, and nyonya kuih!
yeah~~!!

so sorry to the little gal~
accidently include u in the pics~~!!
Bengawan Solo situted at the lowest floor of tampines mall~~
Lets look at the variety of nyonya kuih tat u can get over here :
quite a variety of choices isnt it?
and they are all so clean in the individual packing~
* singapore food is always clean *
me and sis choose a few of them and thr we go back to our home~

ondeh ondeh is something u cannot miss if we talk bout nyonya kuih!!!
the unforgetable of ondeh ondeh is the moment when u bite it~
the gula melacca leak out from ur mouth
and if its a person who noe how to do this ondeh ondeh well
there wil be a small piece of gula melacca inside which haven MELT~
and thats the part i like it~~!!
the bengawan solo ondeh ondeh taste not bad
it comes in a box of 4
the ondeh ondeh is soft.. but there isnt any small piece of gula melacca inside
all the gula melacca melted~
i actually expect tat there will be pieces of gula melacca inside!
but..
never mind..
good try!
next up is the Kuih Salat
i used to buy this is the nasi lemak stall near my hse
but i feel tat the Bengawan Solo 1 is better~~
the pulut which is the white part below the green part actually taste salty~
and the green part which is above the pulut actually taste sweet~
so both of them matches each others perfectly!
i love this~
no complain~
not too sweet not too salty
juz nice to my liking~!!
this Lapis Sagu remind me alot bout my childhood
when i was young, my mom used to buy this for our breakfast
i love it because of its colourful layer upon layer~~
and of course it taste good~~
when i was young, i tear them and eat them layer upon layer~~
eventhough i'm 20 this year
i stil tear them layer upon layer when i eat them~
oh ya! i love this too~
the taste..
of course.. not too sweet

* there is a Bengawan Solo at Changi Airport Terminal 3, do hav a try ya~ *


actually our supper not only these~~
we hav Old Chang Kee karipop , and fried mini squid~
and also fried chicken wing from the hawker centre opposite our house~

* Singapore Old Chang Kee fried chicken wing is very DELICIOUS!not only chicken wing... karipap,mini squid and everything oso delicious!! do hav a try if u passed by.... it's quite a long queue as lots of ppl love Old Chang Kee... but MSIA Old Chang Kee dont seems like doin really good *


day 5 coming up soon right after i finish editing those pics~!!
hehehe

My Birthday coming very very soooooon!