♥ PARANOID ILLUSION ♥

1. Hi.
2. I'm as
GOOD
as they come.
3. Photography is my LOVE.
4. I love doggies - cute, furry.
5. Airplane is my only favourite song.
6. I wish for a
never-ending list
of things.
7. Age 21. Student of UCSI. Food Science and Nutrition.
Tiffany Lau
Create your badge
my Beloved Family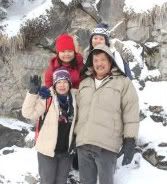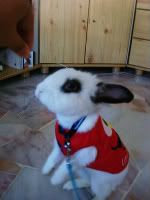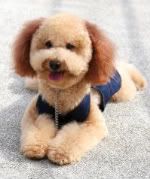 Saturday, January 31, 2009 / 1/31/2009 11:53:00 PM
Happy 'NIU' year!!!!
i'm back from MUAR finally!!!!!
argh.. muar weather is SO HOT!!!
had my reunion dinner with those uncle uncle cousin cousin
but did not take any pics
cuz......
hehehe!
i become fatter
for about 5kg maybe??? indefinite?
cuz i non stop eating and eating and eating!
from mandarin oranges to cookies to bak gua to.....
this is the homemade egg rolls
which is my favourite!!
its homemade.. but not by me
its by 1 of my aunty which is good in making all kind of kuih and baking all kinds of cookies!!!
if i were to blog about wat types of kuih and cookies she can cook..
i think i nid bout 3 post!
everything tat she cook taste superb as well
popiah,nasi briyani,ayam masak merah,curry mee!! all are yummylicous!!!
the egg rolls are made using egg,flour and sugar
and some tools which heat up using charcoal
( nowadays there are the electric 1 which is easier, but... dun really taste good )
charcoal fire is very hot!!! under the hot charcoal fire making this 1 by 1
hard work huh?
but every new year she wil surely give us 1 tupperware of this
cuz its me and my mom favourite!!!
last time i use to take tat as cigarette!! hahahahaha
i dunno wat this called
but i call it white biscuit
i like the texture
the good white biscuit,
when u put into ur mouth
juz hav to bite it abit
then it wil melt in ur mouth!!!
i seriously love this!!
this is the pineapple tart of course
there's not many ppl selling this kind of shape anymore
most are those covered totally 1~
this is the traditional shape
from the pineapple to the tart
all are handmade!
my aunty never buy ready made 1!!!
P/S : there are more such as almond cookies,macademia cookies, coconut cookies and so on ~~
dunno wat this called in english
but in cantonese its
nga gu beng
hehe
which is my top favourite!
many ppl buy them raw and deep fried it themself
but i find it troublesome( i've tried it once b4, and tats the last time)
so this year we saw many ppl 'SNATCHING' nga gu everywhere
but we didnt
my dad's clerk gives us 2 tupperware of this!
ahahaha
i can finish the whole thing within 1 hour
hahaahahah!
this is homemade by ME!
hahaha
the crab filament stick
tear it into pieces and deep fried it
pretty easy job
but wasting time tearing them~~
this is my little cousin brother
name NORMAN
very very super duper naughty!!!!!!
not scare of anything!
hahaha
this is Louis upon reaching MUAR
he didnt sleep in the car for 1 and a half hour
( my dad F1 driving,nid juz 1 and a half hour to reach muar , ahahaha )
i sleep like a pig once i get into the car!!
but once louis reach my grandma house
and i put him in the cage...
he terus pee
and lie down to sleep!
his breakfast still thr haven finish yet
hahaahahhaha
pening kereta!!!
Louis NEw BAju No. 1
ahahaha
cute isnt it?????
Louis New Baju No. 2
the union jack flag !!!
this is cute too
but its kinda tight to him
louis tummy getting bigger and bigger time to time~
hahaha!
like a pregnant rabbit!
P/S: 1 more new baju but haven wear yet! heheheeh