♥ PARANOID ILLUSION ♥

1. Hi.
2. I'm as
GOOD
as they come.
3. Photography is my LOVE.
4. I love doggies - cute, furry.
5. Airplane is my only favourite song.
6. I wish for a
never-ending list
of things.
7. Age 21. Student of UCSI. Food Science and Nutrition.
Tiffany Lau
Create your badge
my Beloved Family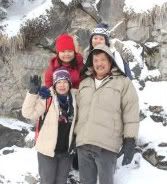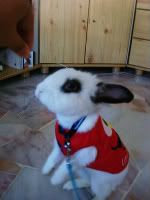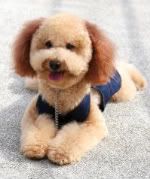 Monday, January 19, 2009 / 1/19/2009 04:36:00 PM
Kedai Kopi Dan Makanan Sin Ban Fatt ( 牛记 ) ,

Jalan Ipoh

my favourite fresh prawn noodles~
i do really like the noodles to be 'sang min' which is actually the wantan min type of noodle..
deep fried sang min top up with the flavourful gravy!!!
of course the gravy cooked with the prawn taste sweet and oso FRESH!
only fresh prawn can be done this way or not it would be not yummy
the fresh prawn still remain its sweetness after cooking
i like this very much!!!
nobody would really notice bout this yummylicious sang har min from this shop
and of course
its actually a OLD shop whr they hav started their business ages ago...
last time,
u wil impressed with the number of calendar they hanging on the wall
but as times goes by... lesser and lesser company printing calendar
tats why Sin Ban Fatt dun really hav lots of calendar nowadays~
although the shop is an OLD shop
but the quality of the food is stil up to standard
during weekdays, lunch time...
this place wil full of business
Chinese New Year Talk......
as i've say earlier
CNY its all about CLEANING
the toys in my house wil be cleaned once a year
tat is before chinese new year
this is to make sure tat they are 'clean' with dustless 'clothes' to celebrate chinese new year
the little bear is having some kind of SPA ~
this spa wil turn here turn thr.. rince.. spin him like a roller coaster~
hahaahahah~~
soak overnight!!
the nex day is the Sauna
whr little bear wil be hang under sun
til it dry
sometimes it might need up to 3 days to dry him~~
continue with the SAUNA section~~
the cutie winnie the pooh~~!!!!
CNY around the corner
A level result coming out before CNY
haiz!!!
worry!!
Help~ help ~ help ~