♥ PARANOID ILLUSION ♥

1. Hi.
2. I'm as
GOOD
as they come.
3. Photography is my LOVE.
4. I love doggies - cute, furry.
5. Airplane is my only favourite song.
6. I wish for a
never-ending list
of things.
7. Age 21. Student of UCSI. Food Science and Nutrition.
Tiffany Lau
Create your badge
my Beloved Family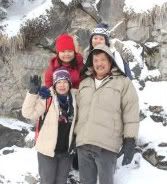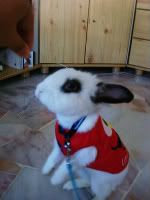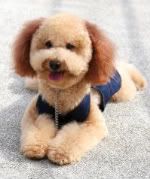 jonker
Monday, January 5, 2009 / 1/05/2009 02:59:00 PM
Jonker Sweet Desert, The Gardens
Jonker Sweet at Garden Ground Floor
at the 'lorong' whr u on the way walk to Midvalley
selling quite a few choice of deserts~
heard quite a few good review from here~
decided to give them a try~
i oder the sea coconut sweet corn
find ntg special bout this~~
but quite yummy la~
RM5.90
the durian cendol
the durian paste is nice~
very flavourful~
i guess its made from real durian flesh???
but the cendol is a bit *geli*
i dun eat cendol at alll
its because i feel tat cendol is like something...
( something from the nose..if u would understand wat i thinking )
so i dun really like the cendol
but enjoy curi makan the durian paste~
i'm a durian lover actually~
the sumptious desert tat selling durian pancake is something i LOVE!
some may say durian taste too strong
but to me.. tak strong tak sedap~
hahahaha~
RM4.50 per bowl~
there are quite a few food stall down thr selling Foods~
Shihlin is thr as well..
besides this desert
we order the dried oyster porridge as well~
find it sweet and yummy
add on a big bowl of yau cha kuai with it!
suitable as breakfast.. or maybe a tea break?
forget to snap pics as i 'engulf' the porridge once its on my table
ahahaha~
dunno when will be the next chance visiting them~
not so soon i think...