♥ PARANOID ILLUSION ♥

1. Hi.
2. I'm as
GOOD
as they come.
3. Photography is my LOVE.
4. I love doggies - cute, furry.
5. Airplane is my only favourite song.
6. I wish for a
never-ending list
of things.
7. Age 21. Student of UCSI. Food Science and Nutrition.
Tiffany Lau
Create your badge
my Beloved Family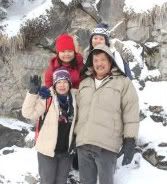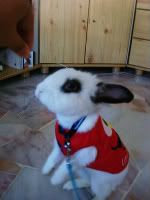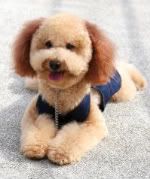 Friday, January 2, 2009 / 1/02/2009 08:18:00 PM
after washing the dirty and muddy sweet potatoes
send them into the steamer
the steamer is from KL,BANDAR BARU SELAYANG-my house
hotel mana ada so good.. provide steamer?
the hotel hav the water cooker only
ntg else..
the big kitchen
dont even contain a spoon
consider a kitchen?
luckily we brought out steamer
to enjoy the fresh and yummy sweet potato!
Let's Talk Bout

something Else.......
MONKEY PLANT
shocked when i see the thorns~
look at the red 1...
scary~
ORCHID
& FLOWERS
red red flower
i guess now they are selling lots of red red flower
as chinese new year coming~~
haha
i told my sis
nex time my wedding
must be like this~
2 rows of flowers!!!
if all of them are red roses, awwwwww...... i wil get married immediately!
hahahaha~
tat oso if i willing to married..
but the chances are LOW!
hahahaha~
mom bought 2 pots of this plant..
i like the colour lo
red roses
represent love relationship rite??
awww...
romantic betul~~
i love it!
among all colours of roses..
my favourite wil be red 1!!
as the colour really very sharp nea~~
its a brocolli !!
hehehehe~~
i always describe brocolli as 'tree'
cuz it really looks like a tree...
the leaves and the trunk
haha
mini eat-able tree?
childish me~
haha
the orchid
so nice isnt it?
i love it!!
few years back thr are more~
dunno whether its wild orchid or not...
its nice..
but i think it only suitable in cold weather!
my favourite african violet lea!!!!
dont u think tat the colour so so nice??
i really like african violet alot alot alot!!
everytime i saw them~ of course i wil ask my mom to buy it!
but my mom refuse!
she say very hard to take care of them!
so we never hav chance to buy lah~~
but i really love the colour lea!!