♥ PARANOID ILLUSION ♥

1. Hi.
2. I'm as
GOOD
as they come.
3. Photography is my LOVE.
4. I love doggies - cute, furry.
5. Airplane is my only favourite song.
6. I wish for a
never-ending list
of things.
7. Age 21. Student of UCSI. Food Science and Nutrition.
Tiffany Lau
Create your badge
my Beloved Family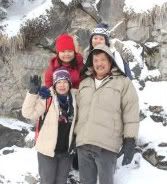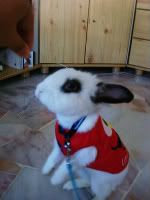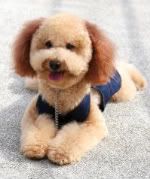 Friday, December 26, 2008 / 12/26/2008 12:15:00 PM
yooooo hooooooo
i'm READY!!
on the way to the CURVE for christmas Dinner over there...
i use up around 3 hours to get ready
hahahaha!!!
kinda jam infront of 1utama
after tat the traffic consider OKAY lah~~
reach about the curve bout 7.30
luckily we manage to get a nice parking~~!!

the curve
nice decoration right?
boost up my christmas MOOD loooooooooooo!!!
although the day stil bright
but there are lots of human start walking around!!!
the curve christmas decoration theme for this year is elves!!
hehehehe
so cutie rite???
the green green 'stuff' beside the elves is actually a squirrel!!!
see see?
stil hav bear bear le...
hahahaha
this year i find tat only the curve decoration is nice
the others juz so cincai
maybe they hav to cut cost???
even 1utama 1 lousy compare to last year's 1!
bump into this little cutie!!
named Nixon
so cute la!!!
i teach him 3 words when i play with him
tat is ' leng lui che che'
hahhahaha~~

accidentally meet SAN SAN
my bestie during my secondary year
we are in the same class for form 1 only
but we are best friend throughout the secondary life!!!
hehe
i rmr the 1st time when i speak chinese
san san says ' huh? u are chinese ar ?'
wat to do.. i'm as dark as malay
if meet up with sports day..
i'm as dark as indian
hhahahaa!!!!
din get to countdown with the crowds...
haih!!!
so many ppl thr waiting for countdown lea...
i called my mom around 11pm
tiff : mom.. i can stay for countdown or not???
mom :

u like

!
tiff : left 1 more hour then countdown edi lea... can la can la...
mom :

u like

!
tiff : u say la.. u say wat then i listen to u
mom : u better come back

NOW

! edi 11pm stil dun wanna come back? u're stil UNDER AGE!
tiff : huh??? cannot countdown meh................plz!!
mom : come back now come back now
tiff : oh.... come back now loh....
hahaha~
i reach home about 12am!
start to jam when coming out from curve
i guess after 12am will be worst?
LDP start to jam as well..
we rather use Penchala Link~~~
kesian t3~
hav to fetch me home.. she cant countdown as well loh....
hahahaha~~
nvm la t3.. we are best friend mah... hahahaha
anyway
more pics to be uploaded!!!
wait for t3 to transfer to me 1st
hehehe