♥ PARANOID ILLUSION ♥

1. Hi.
2. I'm as
GOOD
as they come.
3. Photography is my LOVE.
4. I love doggies - cute, furry.
5. Airplane is my only favourite song.
6. I wish for a
never-ending list
of things.
7. Age 21. Student of UCSI. Food Science and Nutrition.
Tiffany Lau
Create your badge
my Beloved Family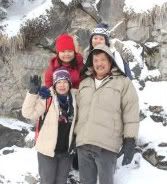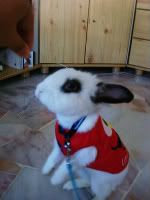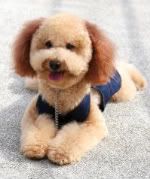 Monday, December 29, 2008 / 12/29/2008 08:23:00 PM
i'm Back to MUAR last weekend~
oops!
i'm lazy to blog lo...
the internet connection hav some prob and hence i cant upload my picture FAST
the speed is worst than a snail!
hahaha
lets see wat we hav today~~~!!!
hehehe~
this is Mee Pok!!
quite famous in Muar lo....
this Mee Pok shop situated beside a primary school~
her business is SO SO good!!!!
a bowl of Mee Pok consist of Mee Pok Of course, minced meat,fish ball, fish cakes and vege..
and oso a bowl of soup~
ooh~
i like the mee pok texture
slightly softer than those wantan min but slightly harder than those yellow mee
its thinner than those Pan Min tat u find in KL~
oh ya~
something i really wanna complaint is the GAL who responsible to take order!!!
she can memorised how many bowls ppl wan.. how many chili 1..big or small or so on
when ppl walk to her and order she wil " ok no prob, boss hav a seat 1st "
and then she dun even noe which table come 1st or wateva
kesian some table hav to wait for so long!!!
then when she's clear bout which table wanna hav the mee
she wil walk to the table and TAKE ORDER AGAIN
argh~~
if u cant memorised
juz take a paper out and write down lah
kinda annoying when she ask ppl for 3/4 times
apalah!
oh ya~ there's a chicken stall right beside of this mee pok stall
actually they share a shop together
but this chicken rice shop start business at 5/6am
and finish within 2/3 hours
by the time i go to the shop
i saw them cleaning and goin home
they selling chicken rice ball
i dunno how yummy is it
as i dun hav the chance to eat yet~
hahahaha
but i think its yummy
cuz it can finish business within 2/3 hours??