♥ PARANOID ILLUSION ♥

1. Hi.
2. I'm as
GOOD
as they come.
3. Photography is my LOVE.
4. I love doggies - cute, furry.
5. Airplane is my only favourite song.
6. I wish for a
never-ending list
of things.
7. Age 21. Student of UCSI. Food Science and Nutrition.
Tiffany Lau
Create your badge
my Beloved Family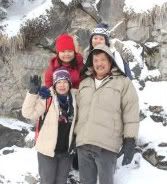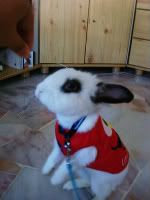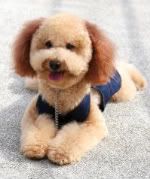 Monday, November 10, 2008 / 11/10/2008 05:19:00 PM


The Sushi Groove , 1 utama shopping centre





ooh~
my 1st visit to Sushi Groove!!!
there's been quite a number of time i wanna try their sushi~
but always its FULL~
this time i went thr at 11 +
find it nobody~
we are the 2nd customer i think!
haha!

greentea is a must for japanese meal!!!
my appetizer~
which is the Crispy Chicken Skin Salad~
i dun find anything special actually
oh~ the chicken skin is really CRISPY until u dun feel like u eating chicken skin but juz normal keropok!
haha~
find it too salty to my liking~
the crispy chicken skin salad comes wif the miso soup~
which i din try it at all..
dunno y..
Miso Soup is not something tat i can accept!
i dun remember this name..
Wild cherry roll i think???
err~
i dun like the red things on top which is the red cherry
i take off the red cherry and try it!
the piece wif unagi on top is SUPERB
oooh~
i love this soooo MUCH!
its JUZ simple SOOO AMAZING!!
argh!!!
this is my favourite which is the takoyaki!
dunno y~
i juz feel tat this takoyaki is different from those i eat outside~
the takoyaki here,seems like being deep fried~
look at the golden brown 'skin'
its CRISPY!!!!
ooooh~
my favourite of all!!
i love u, my takoyaki!
3 balls definitely NOT ENOUGH for me~
but hav to leave some space for other sushi lah!!!
i order the sushi set
which i dun rmr the name this time~
its at the sushi set section... the 2nd choice on the menu~
hahahaha
i hav to use the word AMAZING and DELICIOUS to describe them!
lets see wat the sushi set consist off~
dont u feel its like a piece of ART???
this is the Krakatau Roll~
which is my FAVOURITE!!!
" a delicious explotion of our gindara and asparagus in our special mayo sauce "
u cant believe how yummy is it!
the red sauce on the sushi taste HOT!!!
the sushi which taste CRISPY add on with the Spicy sauce and special mayo sauce,
argh!!!!! u cant say NO to it!!!
this sushi hav a very nice name~
the Flying Geisha~
this is GOOD!
really GOOD!!!
i dunno how to use words to describe~
its juz simply so...GOOD!
"Deep fried inari stuffed wif spicy tuna and cream sauce "
this is the Mayonise Dream Roll...
"fresh salmon and crab baked in our dynamite sauce "
this is SPICY!
but~~~~ its Really GOOD!!
at the end of the meal when we ask for the bill~
it cost us RM50++
feel tat its expensive?
but once u try~ u willl feel OH MY GOODNESS!!!
they gave us the RM10 Voucher as well
i definitely wil come back again~
to try the other AMAZING sushi!!
i fill up the customer feedback as well..
no matter the service,environment,food quality,food quantity or price
i tick on the GROOVY box!
which is EXCELLENT!!!!
Sushi Groove tells u how amazing a sushi can be~
Sushi Groove gives u a feeling of WOW when u eat their sushi!
worth try!
worth paying!
i'll be back definitely!!