♥ PARANOID ILLUSION ♥

1. Hi.
2. I'm as
GOOD
as they come.
3. Photography is my LOVE.
4. I love doggies - cute, furry.
5. Airplane is my only favourite song.
6. I wish for a
never-ending list
of things.
7. Age 21. Student of UCSI. Food Science and Nutrition.
Tiffany Lau
Create your badge
my Beloved Family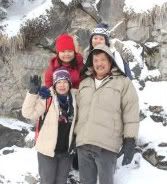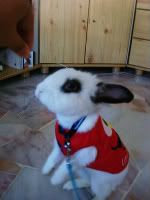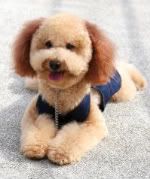 Thursday, November 13, 2008 / 11/13/2008 08:40:00 PM



Kin Kin Chili Pan Min

Kin Kin Chili Pan min
which is very famous around KL for the KILLING chili!!!
my advise is plz add the chili abit by abit and try it out before adding the 2nd spoon...
cuz it may KILL ur throat's cells!

thr comes my pan min~
the very original hand made pan min comes wif some fried onion, minced meat, ikan bilis and oso an egg!
mix everything up~
make sure the pan min is coat wif the chilies~~
ooooo~
i love to eat this kin kin pan min
i dunno why..
the texture of the pan min which is not tooo hard or not tooo soft~
its juz nice to my liking~
the chili pan min here attract me come back to come back to them for few times!!!
and i dun mind waiting !!

a bowl of hot soup!
drink it if u feel its SOOOO SPICY in ur mouth~
hot soup which can wash off the spicy taste in ur mouth!!!!
this is a NEED and a MUST when u eat at kin kin pan min!
the pan min here is in standard size..
ntg such thing as BIG, REGULAR, SMALL
every1 here juz tell them how many bowls they wan once they hav a seat
usually when thr are 2 ppl...
they wil order 3 bowl and share the 3rd bowl among them
1 bowl isnt ENOUGH!!!
really!
how many bowls i ate?
SECRET!!
RM5 per bowl...
might be expensive if compare to the portion outside...
but.. its YUMMY!