♥ PARANOID ILLUSION ♥

1. Hi.
2. I'm as
GOOD
as they come.
3. Photography is my LOVE.
4. I love doggies - cute, furry.
5. Airplane is my only favourite song.
6. I wish for a
never-ending list
of things.
7. Age 21. Student of UCSI. Food Science and Nutrition.
Tiffany Lau
Create your badge
my Beloved Family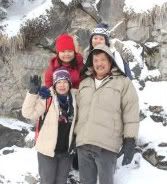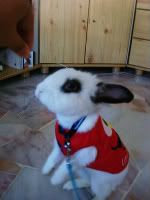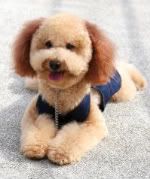 Monday, October 27, 2008 / 10/27/2008 04:55:00 PM


Paella & Tapas, Barcelona!

this is wat i mention earlier in the previous post - Paella and Tapas!!
as we hav a walk near the Sagrada Familia~
stephy sis insist wanna try paella~
it looks great and yummy~
Paellador, i think is a brand of Paella???
neh...
the Paella tat steph wanna try since the 1st day she arrive barcelona!
there are quite a few choice actually~
this is wat we saw on the table~
looks great
looks yummy isnt it?
we order
1)
Paella de Arroz Con
( seafood Paella )
2)
Fideua Con Questo
( fideguay )
3)
Paella De Marisco , todo
(Paella del Senorita )
wat's tat? no idea?
juz scroll down~
this is wat they called Tapas
which is very famous in Barcelona
its actually like our mixed rice
choose wat u wan
tell them u wan the large or regular version
and then they wil serve to u~
a good restaurant may served up to 100 types of tapas
mind u, they are not CHEAP~
errr..
i dun rmr wat this called..
i think is wine + ?? + ?? which is spanise favourite?
i find it taste weird!
they serve bun as starter~
1 bun ONLY for each person!
we try the mussles which is 1 of the tapas
errr
ntg great actually
uncle ian say this is not those traditional tapas,
they juz buy it from somewhere and then make hot using microwave
so ntg special..
the mussles are HUGE actually~
this is 1 of the paella which is
Fideua Con Questo
it contains
cheese, franfruiters,ham, olives,oregano,mushroom,
bacons,mozzarela
errr....
ntg special i think~~~
not realy nice lea..
Paella del senorito
Peeled seafood,
squid,prawns,mussles,peas,
and sweet peppers
dissapointed~~
Paella de Arroz Con
s
campi,squid,prawns,mussles,peas,
and sweet peppers
dissapointed~~
this is a few famous tapas choice in Barcelona
we decided to give them a try!~
haiz
really ntg nice to shout out about~
or i shall say i doesnt suits my taste...
maybe its nice to spanish
but it dun suits me~
maybe nex time we should try those real traditional tapas
i guess those might taste better?
squid~~~
no idea?
some kind of sausage
too salty
too oily~
well....
Paella and tapas is not as nice as Baguette salami i think?
hahahaha
oh ya~
when we visit this restaurant
we do not know how to order the drinks
cuz everything is wrote in alien words~
so we decided to order a big botle of mineral water
it cost us 5Euro for a big bottle of mineral water
hahahaha
means it cost RM25 for a big bottle water
mom say : our house 1 whole month , 3 person + a rabbit using, not even reach RM20!!
hahahahahaha~
oh yea, 3 person bath 3 times daily, rabbit bath 1 week once, water the plants daily , mop the floor daily~
stil tak sampai Rm20 lea~~
kekekeke
A lesson to learn!!!