♥ PARANOID ILLUSION ♥

1. Hi.
2. I'm as
GOOD
as they come.
3. Photography is my LOVE.
4. I love doggies - cute, furry.
5. Airplane is my only favourite song.
6. I wish for a
never-ending list
of things.
7. Age 21. Student of UCSI. Food Science and Nutrition.
Tiffany Lau
Create your badge
my Beloved Family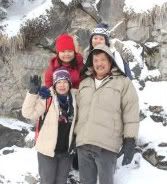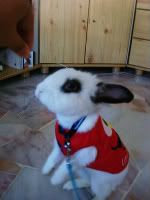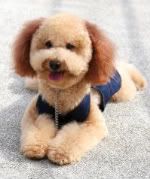 Monday, October 27, 2008 / 10/27/2008 06:48:00 PM


Jalan Ipoh Hokkien Mee, (II)

i've blog bout this loh mee once~
it is situated in the jalan ipoh pedalaman
but the loh mee here is REALLY yummy~
tat's why it appear at my blog for the 2nd time~~
hehehe!
this is their relaxing environment
( provided if the dogs are sleeping , not around u walking up and down and up and down )
neh~
this is the 1 i LOVE the most!!
their loh min!
which is in white colour~
the different with the black loh min is tat the black loh min hav black vinegar inside but not this white 1~
this white version loh min is juz so simple wif the eggs,meats,prawns,vege and oso their homemade MEE~
the mee is different from the outside 1 where its not tat soft~
the mee here is slightly harder but it taste juz SIMPLY SO GOOD!
the hokkien mee oso taste good~
its juz simple so different from the outside 1 as the texture of the mee is really good~
not too soft and a little bit chewy~
i juz love it so so much~
no matter u fried it in hokkien mee style or cook it in loh mee style~
the mee wil stil remain its tastyness~
which always hold me for coming back to it whenever i think of hokkien mee~
other than hokkien mee and loh mee~
we decided to try the sui kau as well~
which i rate the sui kau as average only
the sui kau is too soft~
i think i prefer those with more meat and oso prawn~
this sui kau doesnt wins my heart~
oh i juz love this loh mee sooooo much as i nid to blog them twice!
or maybe 3rd time?
hahahaha~