♥ PARANOID ILLUSION ♥

1. Hi.
2. I'm as
GOOD
as they come.
3. Photography is my LOVE.
4. I love doggies - cute, furry.
5. Airplane is my only favourite song.
6. I wish for a
never-ending list
of things.
7. Age 21. Student of UCSI. Food Science and Nutrition.
Tiffany Lau
Create your badge
my Beloved Family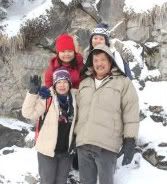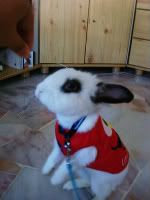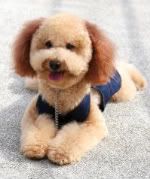 Monday, October 27, 2008 / 10/27/2008 04:18:00 PM


Baguette + salami!


ooooops!!
i realised tat i forget to post up some barcelona food!
luckily i remember it!!!
hmmmmm
wats the special things in Barcelona?
of course the Paella and Tapas!!
wat's tat?
i wil introduce to u guys in the next post!
for this post
i wil introduce Baguette + salami!!!
wats tat??
look at the follwongs pics!
Baguette and salami is something very common and special!
of course Baguette is somekind of bread
which is kinda hard compare to the normal Gardenia
usually the british wil eat it wif olive oil
but the spanish wil cut it into HALF
and insert some ingredients in it
for example turkey, ham , salami or chicken
the reason they stack the bread like tat is to attract the outside tourist to buy it~
the 1 i get near La RamBla is much Expensive compare to the 1 i get from the shop near my apartment
the reason is because La RamBla is Famous with tourist spot
of course they will charge of course higher for the same thing
i usually wil share wif sis
because the baguette is not Small
is quite Huge actually
they wil wrap it in those bakery wrapper
and cut into 2
and then wrap again in another layer
they do this so tat we dont hav to use our DIRTY fingers to touch the yummylicious Baguette!
hahahaha~
there u go
the yumylicious baguette!!!
i juz love this so much
the salami taste a little salty if u eat it juz like tat
but it goes well wif the baguette!!!
oh ya
the price
near La Rambla cost 5 Euro each
near my apartment cost 3.95 Euro each~~~
but when the time comes when ur brain say 'BAGUETTE SALAMI'!
no matter how ex is it , juz go and get it!!