♥ PARANOID ILLUSION ♥

1. Hi.
2. I'm as
GOOD
as they come.
3. Photography is my LOVE.
4. I love doggies - cute, furry.
5. Airplane is my only favourite song.
6. I wish for a
never-ending list
of things.
7. Age 21. Student of UCSI. Food Science and Nutrition.
Tiffany Lau
Create your badge
my Beloved Family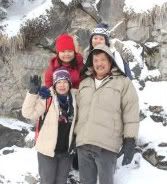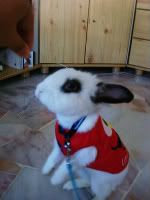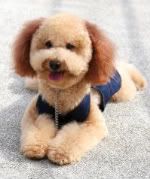 Wednesday, September 3, 2008 / 9/03/2008 11:09:00 PM
* RESTORAN TING TING , Muar *
this is the fried salty chicken~
ofcourse its different from the normal chicken~
this chicken is marinated wif salt~
and then deep fried in the hot boiling oil~
this chicken is absolutely yummy!!!
the salt chicken then u usually eat in kl wil be the steam version~
in muar u can get the deep fried version~
yooo hooo~
yummylicious!
my must order when i come here~
the lala~
which is my dad's favourite!!
muahahaha~
seldom hav in muar~
but today we are lucky to got them!
yooo hooo~
the lala is YUMMY!!!!
i love it!!
the sauce is GOOOOOOD~
this is the muar style fried kuey tiau which is the wet version~
a little bit different from the kl 1 is tat the wat tan hor in muar is in black colour~
they taste almost the same...
the kuey tiau is black as well~
comes wif the fishball, sotong. vege, prawn, meat and fishcakes~
the claypot fish head
i think kl dun hav such things isnt it??
fish head 'bath' wif some flour, put in the boiling hot oil, deep fry til golden colour,,
after tat, put in yam,mushroom,fried fish head into a claypot
boil it until the yam and fish head is SOFT..
after tat add in vege , slice of meats , tau pok..
and its ready to serve~
easing cooking but i really love it...mom's favourite....
i juz love the soft yam, melts once u put in ur mouth~
restoran ting ting is situated at Bakri
whr is it? i dunno... juz follow the signboard when u drive
hahaha~
its around 20 minutes journey when u tavel from Muar Town~
of course..
the name ting ting is something to laugh about
y?
u noe i noe la..
wakakakakaka~