♥ PARANOID ILLUSION ♥

1. Hi.
2. I'm as
GOOD
as they come.
3. Photography is my LOVE.
4. I love doggies - cute, furry.
5. Airplane is my only favourite song.
6. I wish for a
never-ending list
of things.
7. Age 21. Student of UCSI. Food Science and Nutrition.
Tiffany Lau
Create your badge
my Beloved Family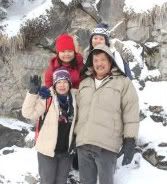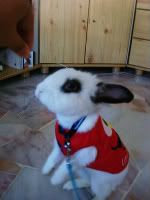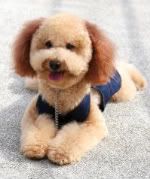 Wednesday, September 3, 2008 / 9/03/2008 03:51:00 PM
woooh~
i'm here to try out the pizza new 'package'
the sensasi delight~
its suitable for 1 to 2 person~

comes wif 2 cups of coke~
A garlic bread which is my MUST ORDER when i visit pizza hut..
dunno y..
i juz loe their garlic bread so much..
espcially when u call up for delivery..
the garlic bread arrive wif a layer of aluminium foil wrapping it to keep it warm..
i really like it~
u hav different choices
but i choose the personal pizza + spagetti
how ugly can a spagetti be???
yea... plz look at the pics.
pizza hut makes them look SO UGLY
i din touch anything when it serve..
i shake my head, and snap a pic~
look at it.. dun feel like eating..
TOTALLY DIFFERENT from the pics in menu..
look at the chicken ball... so TINY~
and the sauce taste WEIRD~
i mean really weird!!!
there comes the pizza..
egg and something~
i dun remember
the pizza comes wif egg, onion, some slices of ham
the worst i ever try b4~
i regret!
really regret eating this!!!
but the sensasi delight package is CHEAP!
oh yeah~ really CHEAP!
RM18.30 include everything~( meal + tax )
but..
i rather pay extra.. to taste the better pizza..
i dunno y pizza hut can serve such a ... pizza.
haiz~