♥ PARANOID ILLUSION ♥

1. Hi.
2. I'm as
GOOD
as they come.
3. Photography is my LOVE.
4. I love doggies - cute, furry.
5. Airplane is my only favourite song.
6. I wish for a
never-ending list
of things.
7. Age 21. Student of UCSI. Food Science and Nutrition.
Tiffany Lau
Create your badge
my Beloved Family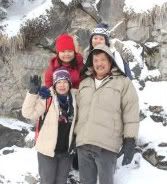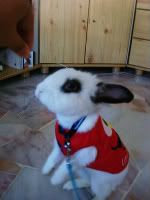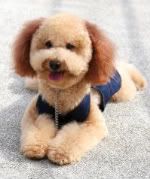 mian dui mian genting klang
Wednesday, September 3, 2008 / 9/03/2008 09:18:00 PM
Mian Dui Mian At genting klang
is such a famous pan min shop~
there are around 10 pan min shop in wangsa maju, genting klang..
is it every TARC student love pan min?
hahaha~
look at those articles
are all the articles, interview from newspaper, megazines
they are also in HO CHAK b4~
hehehe~
i've try this few times ago..
but this is the 1st time i blog bout them~
their menu which i found out tat its time for them to change~~~
this is how u make u order
once u sit down.
the waitress wil give u a paper to order and oso the menu~
once u noe wat u wan..
tick on the space given~
and hand it to the waitress again~
all the chilies tat u can get in the shop~
dried chilies, blend chillies, chillies padi, and so on~
this is the chili pan min
the soupy version
i as kinda shock when i see this~
i feel it looks like normal soupy pan min~
but actually
u can add as much chillies as u can into the soup~
sy add really alot!!!
and i feel tat she's kinda scary~
hahaahahh~
anyway~ the texture of the pan min is good~
as for me,
of course i wil go for their most famous chilli pan min~
comes wif the ikan bilis, minced meat , an egg and some green onion
this is how u eat it~
'tuk' the egg yolk because the yolk can enchance the pan min taste
add some of the dried chili
my advise is not to add alot at the beginning~
add and taste , not enough only add again
caution : the chilli is REALLY SPICY!
kacau kacau goreng goreng until the chili and pan min totally mix together~
if u feel tat u wan a more spicy version
then add on the blend chilli~
to me, a little bit of chilli is enough for me...
heehee~
i let sy try my pan min ( after mix )
her comment is : it taste no spicy at all~
to me? its sooo spicy and luckily my longan ice safe my life~
both of us order the thick version pan min~
ofcourse u can choose from the thick version, thin version to the hand pinch version
i stil prefer the thick version ~
the bowl of pan min is RM4 if u wan a big bowl pan min then add on RM0.60~
the ribena lemon is RM2.50 and the longan ice is RM2.00
i dun rmr whether they charge service charge onot~