♥ PARANOID ILLUSION ♥

1. Hi.
2. I'm as
GOOD
as they come.
3. Photography is my LOVE.
4. I love doggies - cute, furry.
5. Airplane is my only favourite song.
6. I wish for a
never-ending list
of things.
7. Age 21. Student of UCSI. Food Science and Nutrition.
Tiffany Lau
Create your badge
my Beloved Family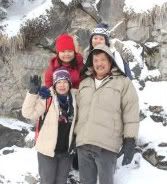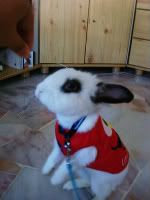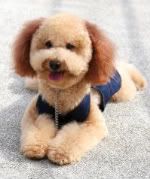 Thursday, September 4, 2008 / 9/04/2008 06:05:00 PM
this is the 2nd time i blog bout this ~
of course
kuey chap
is my FAVOURITE!!!!
the
best

kuey chap

is in Muar..
in a little stall~
i start to eat this when im young~
me and dad wil sit right in front the stall and eat...
i juz love the feeling~
this is the
kuey
of
kuey chap
~
the texture is similar to kuey tiau but this is in different shape..
its in square shape~
of course the soup is the gravy from the braised pork~
add wif some salted lobak~
this is the
chap
of
kuey chap
its the braised pork, pig intestine, pig stomach , eggs , taufu and so on wif lots of spices~
i think this is the traditional teo chew dish~
i dunno??
its slightly salty but goes really well wif the kuey
dun tot tat it would be disgusting
i'm sure u wil in love wif it once u try it!!!
hehehehe~
do u noe wat the uncle say when he send the
kuey chap
over?
he says: wah... u so big edi.. last time stil small small when u 1st come and eat at my stall~
of course i'm glad tat he stil remember me..