♥ PARANOID ILLUSION ♥

1. Hi.
2. I'm as
GOOD
as they come.
3. Photography is my LOVE.
4. I love doggies - cute, furry.
5. Airplane is my only favourite song.
6. I wish for a
never-ending list
of things.
7. Age 21. Student of UCSI. Food Science and Nutrition.
Tiffany Lau
Create your badge
my Beloved Family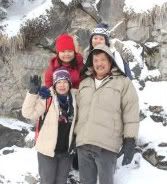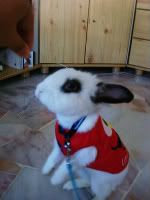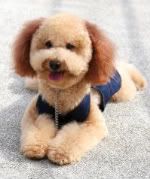 Thursday, September 4, 2008 / 9/04/2008 06:57:00 PM
* KiK KoK , Ikano *
i was attracted by this kik kok because it situated right beside the escalator
whenever u come down from the 2nd floor
u can see the aunty making this kik kok~
this is known as crepe right???
lots of choice~
this is how they make the crepe~
the flour is added wif water and egg
and then put a ladder of flour on the fried pan
use a special made tool to scrapt the flour around
of course in round shape~
put a layer thick layer of butter!!
it smells so good when u stand beside it~~
cant wait for it!!
add on the honey~
and then cut the banana onto pieces and put it on the crepe~
this is mine!
i choose the Butter + Honey + Banana
does it taste WEIRD?
NO!!!
NO!!!
its taste absolutely good!!!
the crepe is SOOOO CRISPY!
oooh i love it!
i seriously love it!!!