♥ PARANOID ILLUSION ♥

1. Hi.
2. I'm as
GOOD
as they come.
3. Photography is my LOVE.
4. I love doggies - cute, furry.
5. Airplane is my only favourite song.
6. I wish for a
never-ending list
of things.
7. Age 21. Student of UCSI. Food Science and Nutrition.
Tiffany Lau
Create your badge
my Beloved Family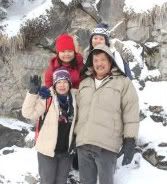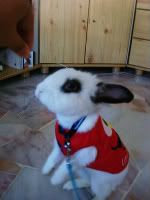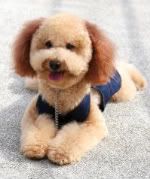 Wednesday, September 3, 2008 / 9/03/2008 10:22:00 PM
i'm here at dunkin!!
yoooo hooo~
i was once attracted to their sandwiches
but i never try it again as i was busying trying other foods
was kinda happy as my stomach start making noise b4 lunch time
so i decided to hav some donuts at dunkin as a 'appetizer' b4 my lunch

but...........

lots of choices of donut
the sandwich counter!!!
all the ingredients for the sandwiches is HERE!!
instead of choosing donuts as my appetizer
i choose the sandwiches as my appetizer~
see?
i juz cant resist the temptation!!!!
i order the double cheese and egg!
wah!!!
look at my double cheese and eggs~
ooooooh~
its YUMMYLICIOUS u noe?
the croissant hav a really strong butter smell
the egg is prepared using microwave
and then move it on the bread, put on 2 pieces of cheese on top!!!
the cheese is slight melt due to the heat from the eggs~
one bite on it, and u wil love it!!
i dun lie~ i really dont!!!
of course i remove the tomato as i hate TOMATOES!
look at the generous amount of the chicken tuna they gave!!
oooooh~~
it taste simply perfect!!!
ooooh~
i'm in love wif it again!!!
argh~~~
the egg double cheese sandwich and the chicken tuna sandwich cost us RM6.90 each~
oooooh~
i in love again~
arhhhhh~~~~