♥ PARANOID ILLUSION ♥

1. Hi.
2. I'm as
GOOD
as they come.
3. Photography is my LOVE.
4. I love doggies - cute, furry.
5. Airplane is my only favourite song.
6. I wish for a
never-ending list
of things.
7. Age 21. Student of UCSI. Food Science and Nutrition.
Tiffany Lau
Create your badge
my Beloved Family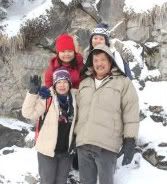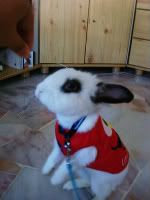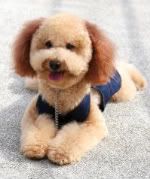 Monday, August 4, 2008 / 8/04/2008 04:34:00 PM
* yummylicious loh min!!! *
a nameless shop which selling yummylicious loh min!
i wanted to introduce to u guys long long time ago but got no chance
until this time~ my fren and i went and makan together at this loh min area!!
woooo hoooo!
im excited to tell u guys about the loh min!
scroll down!
faster faster scroll down!!!
a shop which situated at the 'pedalaman' of the housing area~
do not look down at this shop oh!
because they really serve yummylicious loh min!
u wil never noe whr is this place until u really drive into the pedalaman!!
hahahaha~
nowadays the weather is SO HOT!
so a cup of herbal tea wil be good to keep the fever.flu.cough away from u!
my favourite loh min!!!
oh gosh oh gosh!
i hav to tell u all tat this is EXTREMELY YUMMY!!!
the mee they use is the homemade mee~
its totally different from the mee u eat outside!
the mee dun hav tat kind of boric acid smell of course~~~
the soup is juz so yummy wif the eggs inside!
the loh min is in white compare to those u eat outside which is in black~
dun hav to put any vineger~because it taste juz so good w/o anything!!!
this is the loh yee min~
of u can call it wat tan yee min~滑蛋伊面
MmmmMmmmmm~
smells so good once it served
i love it!!
i wil always wan the yee min not to cook but juz pour the sauce over it~
because i like the crispy yee min but not the rubberliked yee min!!
yummy! comes wif the vege,eggs,slice of meats~
i lovin it~
i dun rmr how much they cost
RM5 maybe??
im not sure~
but i dare to guarantee u!
the loh mee here is definitely YUMMY!!!