♥ PARANOID ILLUSION ♥

1. Hi.
2. I'm as
GOOD
as they come.
3. Photography is my LOVE.
4. I love doggies - cute, furry.
5. Airplane is my only favourite song.
6. I wish for a
never-ending list
of things.
7. Age 21. Student of UCSI. Food Science and Nutrition.
Tiffany Lau
Create your badge
my Beloved Family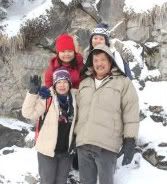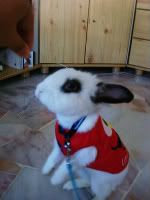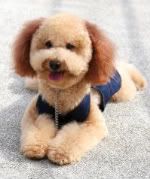 Sunday, August 10, 2008 / 8/10/2008 04:25:00 PM
thr goes the main character!面泊
the fishball mee!!!
we call is MEE POK in hokkien~
muahahaahahah
i love it!!
this is the big bowl version
" eh hem ~ dad order for me de... *
yummy!!!!
some mini fishballs ~ fishcakes~ minced meat!
this is the 'hometown' smell lo..
yummylicious!
another bowl of fishballs soup!
the fishballs here are homemade fishball~
not those from the factory!!
mini mini fishball~
cook wil some seaweed soup!
( I HATE SEAWEED!)
but luckily the fishballs are not 'polluted' by the seaweed smell..
if not i WUN TOUCH THEM!
side dishes!
some chicken!
muar chicken has black soy sauce on top of it..
guess wat?
this medium plate chicken cost RM5 only!
shocked!
********************************************************************
here i share wif u guys some picture of those naughty monkey!
wahahaha~
see?
those kids dont scared of the monkey at all..
she can go so near to feed them
* no nid to think whether did i feed them like this? the answer is I DUN DARE TO FEED THEM *
hehehe~ pai seh pai seh~
those peanuts are from KL!
we bring back to muar specially for them
hahaha~
the monkeys are having peanuts party~
saw the baby monkey???
cutie cutie~
this is a different species monkey~
err,,, means its different from others..
something i feel so kesian is the other monkey wil tends to bully Her
haiz~ saw the pics??? the monkey pull her 'hair' and show the sharp teeth macam wanna eat her
scary scary!
whenever she got food.. the monkey wil snatch away!
kesian~ some more she hav a baby to look after!
author : tiffany
once upon a time....................................................
thr is a monkey name monkey
was looking for food!!
and he saw MR Lau ( my dad )
holding a packet of peanuts!