♥ PARANOID ILLUSION ♥

1. Hi.
2. I'm as
GOOD
as they come.
3. Photography is my LOVE.
4. I love doggies - cute, furry.
5. Airplane is my only favourite song.
6. I wish for a
never-ending list
of things.
7. Age 21. Student of UCSI. Food Science and Nutrition.
Tiffany Lau
Create your badge
my Beloved Family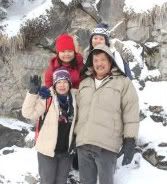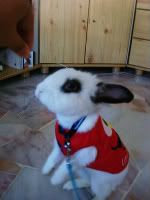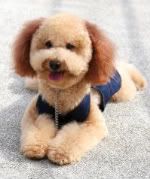 Tako Tao ,jusco wangsa maju
Tuesday, August 5, 2008 / 8/05/2008 09:31:00 PM
* Tako Tao (II) , Jusco Wangsa Maju *
i order the octopus 1 of course!
and then the gal wil take out 3 biji~
place on another mould~
where she already put some oil inside~
this is to make hot the tako tao and oso slighly fried the tako tao~
hehehe~
the slightly fried tako tao wil be a bit
hangus
hangus~~
MmmmmMmmmmmMM~~
i like it!!
there is goes!!
the tako tao is READY!
the gal wil then take out a box~~
spread some sauce at the bottom~
and then put the tako tao on top of it~
and then add on some more sauce
the sauce taste sweet ans salty~~
add on the brown colour thingy~( i dunno wat is it , but i noe it taste salty and fishy )
and some green green thingy ( i dunno wat is this as well)
hahaha~
' noe how to eat but dunno wat is it~ '
hahahaha~~
hehehe~~
the tako tao!!!!
round round in shape!!!
i love it!
it is made up off the flour, cabbage and oso the content which u can choose either chicken and ham,octopus,unagi
hehehehe~
yummylicious!