♥ PARANOID ILLUSION ♥

1. Hi.
2. I'm as
GOOD
as they come.
3. Photography is my LOVE.
4. I love doggies - cute, furry.
5. Airplane is my only favourite song.
6. I wish for a
never-ending list
of things.
7. Age 21. Student of UCSI. Food Science and Nutrition.
Tiffany Lau
Create your badge
my Beloved Family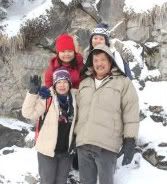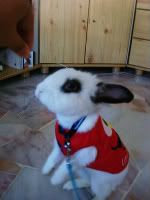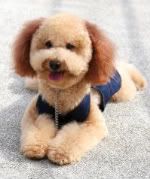 Tuesday, August 5, 2008 / 8/05/2008 03:27:00 PM
* Shakey Pizza, Jusco Wangsa Maju *
as mr low absent for monday and tuesday~
we hav got lots of free period in the middle!!!!
yooo hooo~~
3 to 4 hours to waiting for the next class~~~
me and siao ying decided to go to jusco wangsa maju!!
we wan SHAKEY!
shakey pizza!
this is the 1st time i eat shakey pizza~
lots of ppl say the pizza not....y....u...m.....m.....y~
so im here to give them a try!!!
we order the set pizza which come wif soup of the day~
drinks~
garlic bread~
and oso a regular pizza~
as for soft drinks~
we go for the sprite~~
very very big cup to me~
as i dun really love soft drinks~
i juz drink quarter of them~
i seriously dun like soft drinks!
there comes the garlic bread
to be honest
this is a very 'ugly' presentation
the bread in basket wrap wif a piece of pink tissue paper~~
errrr~ i feel its ugly~
but the garlic bread not bad~
4 pieces in a basket~
not bad ler~~
there comes the pizza!
this is the cheesy chicken~
which stated there TOP CHOICE!
i saw something which i HATE the most!
which is the green pepper!
once i saw it! i start to hate the pizza!!!!
i hate the green pepper smell!
i dunno why!
i juz hate it so so much!
very very much!!!!
yerrrrrrrrrrrrrrrrrrrrrrrrrrrrrr~~~
not only there are the green pepper which i HATE it~
the pizza taste like some alcohol inside~
i seriously dislike it!!!
look at this pieces of pizza!!
SO MANY GREEN PEPPER CUBE ON IT!
gosh!!!!
okay~ i should say the good side now..
errr~ the pizza comes wif the chicken hotdog and chicken ham~
wif lots and lots of cheese [ stated DOUBLE CHEESE in the menu ]
because of the green pepper and also the alcohol smell!
I SWEAR I WIL NEVER COME BACK AGAIN!
besides the pizza set~
we order the 2 pieces chicken wings as well~~~
again i hav to say " VERY UGLY PRESENTATION"
if u are a chicken wing lover~ i recommend the pizza hut DELI WINGS!
which is 10 times better than this~
not only the presentation of the deli wings~
but the taste as well~
this is~~~~ *speechless*
PIzza Set for 2 RM25.95
2 piece chicken wings RM 6.95
sub total RM 32.90
5% service charge RM 1.65
10% Government charge RM 3.29
TOTAL RM37.84