♥ PARANOID ILLUSION ♥

1. Hi.
2. I'm as
GOOD
as they come.
3. Photography is my LOVE.
4. I love doggies - cute, furry.
5. Airplane is my only favourite song.
6. I wish for a
never-ending list
of things.
7. Age 21. Student of UCSI. Food Science and Nutrition.
Tiffany Lau
Create your badge
my Beloved Family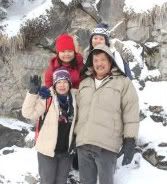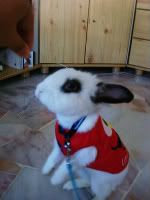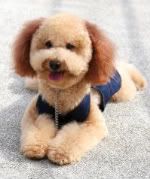 Sunday, August 31, 2008 / 8/31/2008 03:54:00 PM
* Restoran Pan Heong , Batu Caves *
Restoran Pan Heong 品香食家小馆
situated at Batu Caves
juz rite infront of SJK(C) Kheow Bin 侨民华文小学
its a very famous restaurant famous of their porridge!!
and the quick service...
from u sit down til u order food-1 minute
from u order food til the food serve - 15 minutes
pretty fast isnt it???
weekdays : FULL HOUSE

( wait for at least 10 minutes)

weekend : FULL HOUSE
( u are required to 'line up' and take no. , for small table u can hav it fast, big table, slowly wait!)

imagine how good is their business?

this is wat they famous of..
their porridge!!!
the porridge is boiled for quite a long time..
tats u u can feel tat it is so starchy~
we choose the fish porridge! 生鱼粥
fresh fish + porridge~
they hav choice or pork rib, other fishes or ABALONE
i feel kinda too much to eat abalone porridge~
hahahaha~~!
u can ask for yau cha kuai or century egg~
century egg is.....
hahaa~ dunno!
this is tau kan~豆根
i dunno wat they call in english
but this is some kind of vegetarian food...
here, they cook it wif brocolli and prawn~
this dish is enchance by the dried sotong~
which make it smells good, taste GOOD as well!!
the brocolli is so little!!
last time they used to cook wif dried scallop ~
but dunno y they change it to prawn~~
but it stil taste good as usual!!
the steam fish head 蒸松鱼头
no comment
as i hav no fate wif fishes!
lots of bones!!!
the sauce is yummy~
but!!! they put in chilli padi!
argh!!!!
according to dad, the fish is fresh
only fresh fish can be steam! because if the fish isn't fresh anymore.. u must fried it to 'chase' off the fishy smell~
this is oso one of their famous which is the wat tan hor 滑蛋河粉
this is special from others...
as they add lots eggs into it..
the eggs are not totally cook..
stil juicy and soft..
tat makes the gravy taste SO GOOOOD!
comes wif the sotong, vege,slice of meat and some prawn!!!
this is a must order item!!!
生鱼粥 Fish Porridge : RM11.20
滑蛋河粉 Wan Tan Hor : RM8.80
豆根 Tau-kan : RM10.50
蒸松鱼头 Fish Head : RM20.00
普洱茶 Pu Er Tea : RM 2.40
Grand Total :RM 52.90
Restoran Pan Heong
No.2 Jalan Medan Batu Caves 2
business hour: 8.00 - 9.00am
Tel : 03-6187 7430
* NO ADVANCE BOOKING *