♥ PARANOID ILLUSION ♥

1. Hi.
2. I'm as
GOOD
as they come.
3. Photography is my LOVE.
4. I love doggies - cute, furry.
5. Airplane is my only favourite song.
6. I wish for a
never-ending list
of things.
7. Age 21. Student of UCSI. Food Science and Nutrition.
Tiffany Lau
Create your badge
my Beloved Family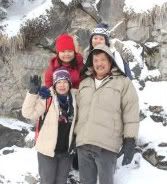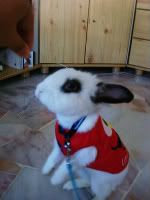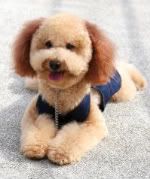 Sunday, August 17, 2008 / 8/17/2008 10:45:00 AM
i order the wan tan min !!!!云吞面
it comes wif a biji of deep fried wan tan~
and 2 biji of wantan in soup~
and oso the famous cha siew lo...
find out tat the cha siew is GOOD!
yummy!!!!
the cha siew is perfectly marinated and grilled!
tat makes them so famous wif their cha siew~
the wan tan is SO TINY
but nvm~
the cha siew win my vote!!
wahahahaha
there comes the cha siew!!!
yooo hooo~
lots of cha siew isnt it?
the cha siew really lovely!!!
love it!!!
we tell them tat we wan the cha siew w/o fats!
but i dunno y they stil serve the fat 1~
nvm~
the cha siew stil win my vote!!!
crispy on the surface of the cha siew~
and the cha siew really soft and tender!!
besides the rice and mee we order~
we order the dumpling as well~水饺
errrr~
end up i sapu 3 and a half of them
y?
cuz they put the smelly vege inside
which me and t3 hate it!
she eat til gonna cry~
so end up i sapu lo...
kesian me ler.....
we pay total of RM13 for everything~
kinda cheap rite???
this ming kei cha siew restaurant situated at shah alam glenmarie~
worth a try~~