♥ PARANOID ILLUSION ♥

1. Hi.
2. I'm as
GOOD
as they come.
3. Photography is my LOVE.
4. I love doggies - cute, furry.
5. Airplane is my only favourite song.
6. I wish for a
never-ending list
of things.
7. Age 21. Student of UCSI. Food Science and Nutrition.
Tiffany Lau
Create your badge
my Beloved Family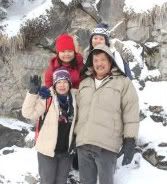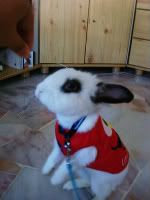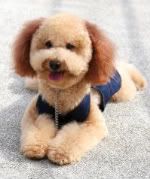 Monday, August 4, 2008 / 8/04/2008 03:54:00 PM
* my breakfast ( prepared by my beloved sis!!!) *
my sis back to malaysia!!!
weheheehe~~
once she back to malaysia~
my mom wil start headache~
y?cuz my sis
HOBBY
is to mess up my mom's kitchen!!
hahahhaa~
and this time..
my sis woke up 6am in the morning to prepare breakfast for me!
the day b4 she did prepare breakfast for me as well....
and mom complaint: i saw butter on the floor!
hahahahahaha~
anyway~
this time my sis cook me English Breakfast!!!
lets look at her HARD WORK!!!
hahahaha~
1 pieces of toast wholemeal bread which cut into 2!!!
i dun like wholemeal bread!
i feel tat its hard!
but after toast~
i feel its okay~~~
hehehehe!
hehe~
this is my favourite baked beans~
i only eat 1 brand of bakes beans which is HEINZ~
the other brand i dun like!!
dunno y??
the baked beans wif some fried egg!
yummylicious!!!
and oso the sunny side up
hehehe~ sis say the egg is ugly
not because of her ofcourse
is because of the pan she use~~
wahahahaha~~~
anyway~
stil taste like an egg la~~~
my favourite Hash Brown and oso the popcorn chicken!!!
wow!!! such a wonderful breakfast i had isnt it?
hehehehe~~
Hash Brown is always at my top list if i eat breakfast at mcD!
wehehehehehe~~
thanks to my sis who wake up tat early to prepare my breakfast!!!
muack muack my sis~
ooops!
something i forget is my cup of milo!!!
the 3 in 1 milo light ofcourse~~!!!
forget to snap pic lahhhh....