♥ PARANOID ILLUSION ♥

1. Hi.
2. I'm as
GOOD
as they come.
3. Photography is my LOVE.
4. I love doggies - cute, furry.
5. Airplane is my only favourite song.
6. I wish for a
never-ending list
of things.
7. Age 21. Student of UCSI. Food Science and Nutrition.
Tiffany Lau
Create your badge
my Beloved Family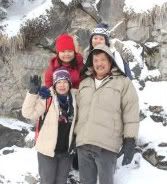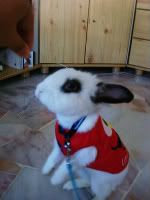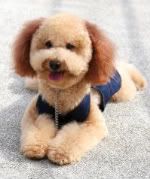 Monday, August 4, 2008 / 8/04/2008 04:47:00 PM
my fren order the
prawn mee
~
they serve it wif their yummylicious chili~
but VERY LITTLE!!!!
so we ask for more..
the waitress look at us 1 kind~
seems like she's unhappy tat we ask for 1 more wor...
who cares? customer always the right!
the prawn me is nice~ yummy~
comes wif 2 medium size prawn~
eggs,kangkung ,tauge...
my fren choose the bihun!
according to her theory~
the bihun can 'absorb' the prawn mee soup inside ~
making the bihun taste ichiban!
hahahahahaah~
how true is it?
only noe if u try it lo~
there comes my set lunch-
curry prawn set!!!
wehehehehe~
once it serve~ i can smell the curry!!!
*saliva drip down *
STOP! PAUSE!
picture 1st la~
finally got to taste bout it!!
slluuuuuurpppp~
i try the curry 1st~
SATISFY!!!!
good!
i choose the right stuff!!!!
muahahahaha~
scroll down for more bout my curry prawn set!
and oso the best in gurney drive rojak~
this is wat they wrote in their menu
kinda disapointed wif this~
i found out tat its too spicy to me~
and i found no speciality on this best
in gurney drive rojak~
we manage to finish half of it only~
cuz its really too spicy!!!
we share the ais kacang together~~
look at the thumbs up there~
tipu de la!!
the ais kacang dun taste good AT ALL!
full of syrup smell!
i really dun like it!
not yummy lerrr~
overall~
i feel tat the menu here is so LIMITED!
until i dunno wat to order~~
i juz look around y there are so many ppl eating here~
so many ppl Queue up waiting for places..
wat is so nice about Little Penang until every1 juz so crazy about it?
i think its because its CHEAP!
im sorry tat i lost the receipt!
i think the ais kacang cost RM4.90???
the curry prawn set cost RM13.50???
the prawn mee cost RM9.80??
im not sure not sure!!
sorry!!!