♥ PARANOID ILLUSION ♥

1. Hi.
2. I'm as
GOOD
as they come.
3. Photography is my LOVE.
4. I love doggies - cute, furry.
5. Airplane is my only favourite song.
6. I wish for a
never-ending list
of things.
7. Age 21. Student of UCSI. Food Science and Nutrition.
Tiffany Lau
Create your badge
my Beloved Family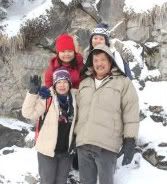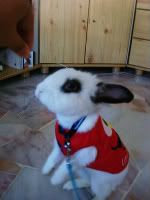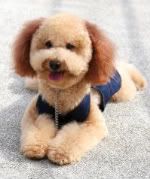 Friday, August 22, 2008 / 8/22/2008 08:18:00 PM
* Chicken Rice , Jalan Ipoh *
im at JALAN IPOH !!!!
heheheh~ mom wanna go to the Jln Ipoh Affin Bank~
i was keep nagging and nagging TAT I'M VERY
HUNGRY
!
EAT before we go to BANK!
at last~~~ I WON!
we decided to makan 1st!
the yummylicious Chicken RICE!!!
woooo hoooo~
the Jalan Ipoh Chicken Rice!
they used to be FAMOUS last time~
i dunno bout now~~
we reach thr at about 1pm..
there are lot's of ppl~
i guess their chicken rice is stil as good as last time?
the last time i visit here was a few years back~
there comes my ROASTED CHICKEN!!!烧鸡
woooo hoooo~~~
cant wait to FINISH EVERYTHING ~at first sight~!!!!
the chicken is soft~ not bad..
i think last time 1 is better~~
mom also say so~
now its ntg nice to shout out about..
ntg special compare to the outside 1~
kinda disappointed....
Roasted Pork~烧肉
haiz~ this is even worst!
the 'skin' is NOT crispy AT ALL!!
compare to last time.....
haiz~~~
disappointing!!!
once i taste tat the 'skin' is not Crispy
i feel tat this is NOT GOOD AT ALL~~
haiz haiz~
where gone the used-to-be-famous-yummylicious Chicken??
the rice~
argh! too much water~
SO SOFT!
the speciality is they cook the rice wif ginger~
the rice smells good~
but~ its so SOFT
i'm eatiing Chicken RICE not CHICKEN PORRIDGE lahhhh....
besides the chicken rice~
we try the popiah as well~
which is a few stall infront of the chicken rice stall~
RM1.60 per popiah~
1st of all~
when they serve, the popiah 'skin' edi PECAH!
i seriously dun like the UGLY LOOKING POPIAH!
the crispy crispy thingy is SO LITTLE!!!
til its negligible~
the mengkuang which is in the popiah is too WET!
haiz!
disappointing as well~
ARGH
ARGH
ARGH
ARGHHHHHHH
SERIOUSLY NEED A
SUPER YUMMYLICIOUS CHICKEN RICE!
WHERE CAN I GO?????????????!!!!!!!!!!!