♥ PARANOID ILLUSION ♥

1. Hi.
2. I'm as
GOOD
as they come.
3. Photography is my LOVE.
4. I love doggies - cute, furry.
5. Airplane is my only favourite song.
6. I wish for a
never-ending list
of things.
7. Age 21. Student of UCSI. Food Science and Nutrition.
Tiffany Lau
Create your badge
my Beloved Family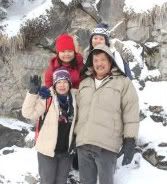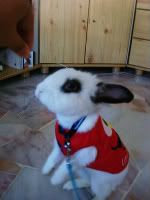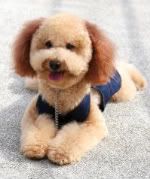 yuk kee
Sunday, July 27, 2008 / 7/27/2008 11:02:00 PM
in the morning, was having a very good mood...
so i suggest my fren to bring me to yuk kee which is famous with their toast...
my fren owys say " thieir kaya looks not nice,but taste really nice"..
why she will say so?
curious???
continue look at my blog then you will know why she will say that....


yuk kee is located at Jalan Kamunting.
i bet nobody knows about it.
it is near to the tan chong building if im not mistaken is near complex wawasan.
it is a very easy place to reach, any one who really interested..
can drop comment or can tag me.
i will tell you ho to reach that place.
this is their business sign board..
errrr...
look very old right?
no doubt "old" or "outdated" is their signature symbol.
ok, it doesnt include the customers.
hhahaha...
i reached there by 7am and yuk kee will only start operate on 7.30am..
we waited in the car..and guess what...
not only we were waiting...
now u can imagine how good is their business?
finally the kopitiam is now open.
this is their menu board.
they listed everything they have..
from toast, half boiled egg to steak , pork chop and etc.
a nice place to go but make sure you have what in your mind.
haha..
attn* look at the end of the picture...
can you see roti babi??
when first i went, i tot they wrote it wrongly..
i tot maybe it is suppose to be roti barbie or others,
but myfren told me, its correct and it is 1 of their famous dishes.
so it means this shop is non-halal..
this is the interior of the shop,
i have taken this photo when i was about to enter the kopitiam...
and my fren said" all the chairs remind me about my childhood"
tiff: " i feel you are so old"
yes, they dont have those plastic stool or chairs in other shop,
their are still using the oldy oldy chair which made by solid wood.
this are thier news paper cutting.
don salah faham, not news paper cutting for project..
its all news about yuk kee.
this is only 2 of them, they have alot.





here come our drinks.
i have ordered hot milo..
my fren "teh panas kurang manis banyak susu"
i wonder will the waiter feel like punching her when she gave this order.
hahaha...
but the milo was just nice and according to my fren..
the tea is smooth...
im not a tea lover..i dont get what it means..
if you are a tea lover..
you should try out there.
dang dang dang dang..
this is their faous toast...
they have 2 choices..
which is toast or steam..
(bakar /steam)
i have ordered the steam version..
which the bread is so so so soft..
it will always come it a cude of butter and their famous kaya.
now you know why my fren say that???
normally, every1 will eat with butter..
but im exceptional.
coz butter is "ngao mei"
my fren: tiff, u auta..butter and kaya is the best combination"
tiff : " i dont 12 have ngao mei"
but guys..even without the butter...
i feel the toast is perfect..





this is their french toast
which is a must try in their menu..
it comes with their famous kaya..
u just nid to cut it into small pieces n dip with their kaya..
that moment, u will feel that u r at the higest point of ur life..
hahahah...
this is my fren's mee sua...
she is a mee sua lover..
i know, the fried mee sua look not tempting..
guys...it is so yummy til even when you dream also you can dream about it.
the mee sua is abit starchy..
the taste its just nice...
it fried with pork, fish cake, vegetables.. and uncountable ingredients...


what are you waiting for?
waiting for your saliva to drip down?
opps..look at your table or your key board...
its wet..
hahahaha....
i will definitely go back there..
as for me, i think that is the best toast i can ever taste..
and i love their style of their shop. it is just so warm...