♥ PARANOID ILLUSION ♥

1. Hi.
2. I'm as
GOOD
as they come.
3. Photography is my LOVE.
4. I love doggies - cute, furry.
5. Airplane is my only favourite song.
6. I wish for a
never-ending list
of things.
7. Age 21. Student of UCSI. Food Science and Nutrition.
Tiffany Lau
Create your badge
my Beloved Family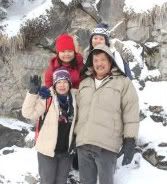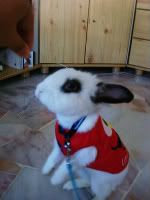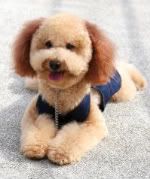 Shihlin Taiwan Street Snacks
Saturday, July 12, 2008 / 7/12/2008 06:04:00 PM
* Shihlin~ taiwan Street Snacks (II) *
Shihlin!!
my 2nd post bout their food and snacks!
all of us really love the oyster mee sua and oso the seafood tempura!
the
V-soy
there wrote : soya bean milk..
i try the 1st mouth!
gosh! i feel like vomit!
its MILK!
yerrrrrr!
i hate milk la!!!!
tipu punya orang!
the typical
Oyster MEE Sua
~~
the usual delicious mee sua and the fresh oyster!
comes wif it is the chicken slice and oso 4 fresh oyster!!!!
add wif some black vinegar ,some chili paste~
this make the the BEST MEE SUA!!!
**sssssluuuuuuuurrrrrppppppp*
YUMMY!!!
RM6 for this!
no regret!!
stil as good as last time!
this is the signature of shihlin!
the
seafood tempura
which is my favourite!!!
the crispy seafood tempura always win my vote!!!!
yooooo hooooo~
muack!!!!
the plain seafood tempura is added wif some pepper and salt~ tat make it taste SO GOOD!!!
i love u seafood tempura!!
cost RM5 for this yummylicious snack!
the newly
HAPPY RICE BOX.
.
sound funny~ but I decided to give this a try!!!!
the happy lunch box consist of japanese rice..
wif some dunno-wat-sauce,crispy fried chicken and some taufu wif some century egg..
1stly~~ the rice is TOO MUCH!!! HELP!!!
2ndly~~ the taufu is cold 1..i feel geli when i eat tat..
3rd~~ i hate century egg!
4th~~juz tat few pieces of chicken ar? the pic shows alot la!!!!
cost me RM9 wif a free drink~~
kinda disappointed wif this..