♥ PARANOID ILLUSION ♥

1. Hi.
2. I'm as
GOOD
as they come.
3. Photography is my LOVE.
4. I love doggies - cute, furry.
5. Airplane is my only favourite song.
6. I wish for a
never-ending list
of things.
7. Age 21. Student of UCSI. Food Science and Nutrition.
Tiffany Lau
Create your badge
my Beloved Family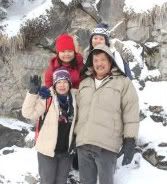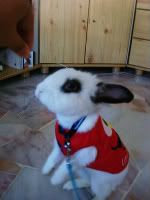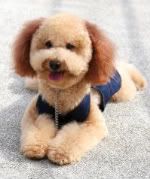 restaurant riverview village (II)
Tuesday, July 29, 2008 / 7/29/2008 08:30:00 PM
* Restaurant Riverview Village (II) ,Jalan Ipoh *
my 2nd visit here!!
not tat my 2nd time visit here as tiffany
but its my 2nd time visit here as a
PROFESSIONAL FOOD BLOGGER-tiffany
!
hahahaha~
those who noes me~
i wil always say myself
PROFESSIONAL
plz forgive my perasan-ness~
hehehehehe~~
this is the salted vege
mayau
fish 咸菜马友
which is my FAVOURITE!
u wil find out tat many ppl loves to order this!!!!
the
mayau
fish is fried til crispy~
and then top up wif the sauce cook wif salted vege!!!
add on a few slices of meat!!
yummylicious!
the marmite pork rib!妈蜜排骨
this is oso a must order when i come here!!!
the deep fried pork rib add on the marmite sauce!!
the pork rib is marinated b4 they deep fried it~
so it taste so good!! soft! and juicy!
and then the marmite taste sweet!
mmmmm~ yummy!
direct translate this is the hundred flower chicken!百花鸡
hahahha~
not tat the chicken stuffed wif flowers
but the chicken is stuffed wif sotong!!!
special isnt it????
the 1st layer which is brown in colour is the chicken skin~
and then the 2nd layer is the chicken meat~
3rd layer is the sotong meat!
yummylicious!!!
u wil never noe how yummy is this if u didnt try it!