♥ PARANOID ILLUSION ♥

1. Hi.
2. I'm as
GOOD
as they come.
3. Photography is my LOVE.
4. I love doggies - cute, furry.
5. Airplane is my only favourite song.
6. I wish for a
never-ending list
of things.
7. Age 21. Student of UCSI. Food Science and Nutrition.
Tiffany Lau
Create your badge
my Beloved Family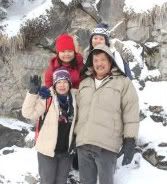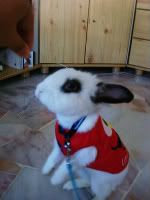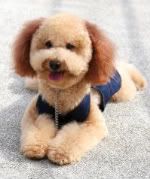 Neighbourhood ~ kepong
Saturday, July 5, 2008 / 7/05/2008 04:47:00 PM
* Neighbourhood ~ Kepong *
Neighbourhood which is situated at kepong~
i dunno wat is yummy inside~
most of the kepong shop wil CLOSE at 3 for 'recess'
so i've got no choice!
i have to EAT!
i nid FOOD!
i've got no choice but to try this
Neighbourhood
~
there are lots of food inside~~
different different stall inside~
chicken rice~ mee ~ western food~
i use around 15 minutes to think wat i wan~~
the kai si hor fun which is my favourite as well!
wehehehe~
i like it!
the penang kai si hor fun!!!
yoooo hooo~
the soup which is yummylicious~
comes wif the thin hor fun~
and oso comes wif the whole boneless drumstick!
wehehehe~
it taste so so so so good u noe?
RM5 for this tasty kai si hor fun
i order the fish head noodles!!
hehehe~ i love it!
cuz of the milky soup which i love it so much!!
the fish head is fried b4 it being boiled wif the soup!
so its sooo yummy!
i love it~
wif the thick bihun which we call it lai fun~
yeah~
so yum yum~~
RM5 for this~
worth! yummylicious!