♥ PARANOID ILLUSION ♥

1. Hi.
2. I'm as
GOOD
as they come.
3. Photography is my LOVE.
4. I love doggies - cute, furry.
5. Airplane is my only favourite song.
6. I wish for a
never-ending list
of things.
7. Age 21. Student of UCSI. Food Science and Nutrition.
Tiffany Lau
Create your badge
my Beloved Family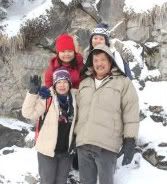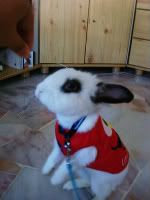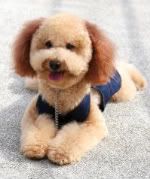 muar~my hometown (III)
Tuesday, July 29, 2008 / 7/29/2008 05:22:00 PM

* Muar ~ My hometown (III) *

once u sit down~
no nid u to move~
the
otak-otak
seller wil come to u~
ask u whether u wan otak-otak onot!
NEVER SAY NO!!!!!
hahahaha~~
they yummylicious otak-otak~
of course i noe which stall is good which is not..
if u visit muar nex time~
do let me noe as i can be ut tour guide
Attn: i dunno the road there.. but i noe the food
i hav to say tat Muar's signature Food is OTAK OTAK!!!!!
there is a road named the fourth road
where there is a
wantan mee
stall there!!
they can sell hundreds of bowl of wantan min per day~~!!
the wan tan min is different from the kl 1!
really different~
tell u some secret : i wil always order the Big Bowl!!
ahahaha~
small bowl definitely not enough lah~~
shhhhhhhhhh*
u call it wantan min ofcourse the
wantan
is the MAIN CHARACTER lah....
the wantan here is yummy as well!
huge and yummy!!!!
marinated pork wrap in the wantan skin!!!
yummylicious!!!
the
teo chew kuih
stall!!!!
潮州粿
i gonna tell u tat this is my favourite kuih stall in muar!!
i eat this since young u noe???
i'm teochew~~
i noe ntg bout teochew..
i dunno how to speak teo chew
I NOE ~ teo Chew Kuih is yummylicious!
u can find this in KL as well ( but very few stall selling this )
'they' face 'extinction'
this is the
salty glutinous rice 咸糯米饭
its actually glutinous rice fried wif some dried shrimp~
and then make it in shape~ put on some cha siew on top of it~
( as an indicator tat this is SALTY version )
the white 1 is the
sweet glutinous rice 甜糯米饭
which is actually glutinous rice wif some white tau sah in the middle~
this is yummy as well!!!
the left 1 is the
Mangkuang Kuih 笋粿
the middle 1 is the
White Kuih (白)包饭粿
the right 1 is the
Black Kuih (黑)包饭粿
okay! i admit i'm not good in naming this ~~~
after u've order wat u wan~
the guy there wil pan fried it for u~~
i order 10 pieces of the salty 1 and 5 pieces of the sweet 1~~
of course da bao balik KL lah...
hahahaha~~~
it taste GOOOD!!
eventhough the nex day i juz heat it up wif the oven toaster~
it stil taste nice as before!!!
i prefer the salty 1 as it fried wif the dried shrimp..
making it taste so good!!!
the rambutan in front of my popo hse are all RIPE!!!
the red-juicy-sweet rambutan!!!!
i gonna da bao this back!!!
see see
all are mine!!!!!
mine!!!!
muar is a littlee hometown~
whenever i back MUAR~
u wil often listen/see the word '
da bao
'
of course the food here is
yummy! special! traditional food!!!