♥ PARANOID ILLUSION ♥

1. Hi.
2. I'm as
GOOD
as they come.
3. Photography is my LOVE.
4. I love doggies - cute, furry.
5. Airplane is my only favourite song.
6. I wish for a
never-ending list
of things.
7. Age 21. Student of UCSI. Food Science and Nutrition.
Tiffany Lau
Create your badge
my Beloved Family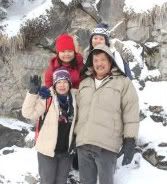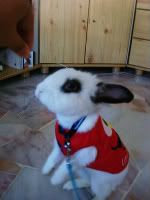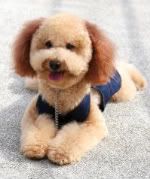 mee rebus
Sunday, July 27, 2008 / 7/27/2008 10:51:00 PM
At the back of yut kei~
there is a little lorong...
u can find this mee rebus stall THERE!!!!
the mee rebus stall is the 1st stall at the lorong..
and then wil be the drinks stall and the chinese stall selling prawn mee...
the MEE REBUS here is VERRRRYYYYYYYYYY YUMMYYYYYYYYYY!!!
no joking!!!!!
this little stall only sell there stuff
which is the mee rebus, rojak, and rojak mee!
dont look down at this lorong stall stall...
they do hav compliments from newspaper as well!!
( sorry, pics not available.... )
there comes the yummylicious mee rebus....
the yellow mee is boiled in the hot water wif some bean sprout for few minutes..
the mee is then add up wif an egg, taufu goreng,potato and 1 more MUST-TRY SOTONG!!!
i gotta tell u tat is SUPERB!!
the sotong taste a little more salty~
but when u eat it wif the mee rebus..
they are PERFECT!!!
the mee rebus 'sauce' is SO GOOD!
not very spicy~
trust me!! the SOTONG GOES VERY WELL WIF THE MEE REBUS!!!!
RM4 for this yummylicious mee rebus!!
yum yum~


mee rebus!!!
wait for me..
i'll be back for u!!!