♥ PARANOID ILLUSION ♥

1. Hi.
2. I'm as
GOOD
as they come.
3. Photography is my LOVE.
4. I love doggies - cute, furry.
5. Airplane is my only favourite song.
6. I wish for a
never-ending list
of things.
7. Age 21. Student of UCSI. Food Science and Nutrition.
Tiffany Lau
Create your badge
my Beloved Family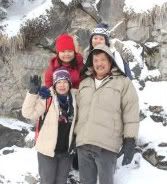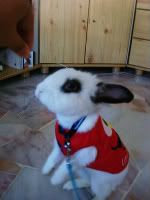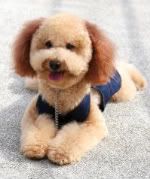 KimGary
Sunday, July 6, 2008 / 7/06/2008 10:49:00 AM


* Kim Gary *





the menu and the feedback form~
hahaha~
the feedback form look so cute~
hahahaha~
the
h
ong kong ying yong
~
according to my fren..
the best ying yong is in Kim Gary~
i dun like coffee so i dun try this...
i saw lots of ppl order this..
i guess this is yummy..
the set lunch comes wif the drinks as well.
i choose the
ice Honey lemon
~
TASTE GOOD!!
i like it!
not too sweet
i juz like it
the
desert
is serve before the main course~
errr..
i think this is made from coconut milk~
taste weird..
i dun like it...
i tried 1 mouth~ and give up the whole bowl..
cuz the coconut milk is... too milky??? i dun like it....
feel guilty as i waste the food..
but i dun think i can take it~
we order the set lunch so it comes wif soup as appetizer~...
i dunno wat is the choice of the soup..
but we choose the
loh sou

soup
which i find it not yummy! but all my fren love it! they say its yummylicious!
the loh sou soup come it 2 choices..
the white
loh sou
or the red
loh sou
..
the white 1 taste abit creamy~
the red 1 taste like tomato~
i dun like this..but my fren love it~
the
c

heese baked rice wif chicken chop

~
i found out tat its VERY HOT once u 'dig' the rice out which is at the bottom of the cheese..
hahah~ must becareful when u eat this!
the cheese is very good of course..
the chicken chop is soft and smooth~
overall i feel its not bad~
there's a leaf at the bottom of the rice...
DO NOT EAT THE LEAF!
i eat 1 mouth..til i ask my fren..' can this leaft be eaten? ' ** DUN LAUGH **
we are human~ we are not cow or lamb!
we cant eat grass or leaf as we do not hav cellulase to breakdown the leaf~~
hahahaha~
i've learn a lesson here..
**shhhhh~ paiseh betul~ **
the
cheese baked chicken wings
which is a MUST ORDER when u visit Kim Gary~
this is Fingerlicking GOOOOD!
its abit troublesome to eat the chicken wings..
but trust me..u wil never regret ordering this~~
cuz this is SIMPLY SO GOOD!
wif the yummylicious Cheese...
gosh!!! oh gosh!!!
comes in 2 pieces of chicken wings..
and oso some gravy wif corns~
CHICKEN WINGS + CHEESE = YUMMYLICIOUS!
the
luk pou
curry chic rice
..
the curry smells good, and thick..
inside~
it contains half a hard boiled egg, fried-til-crispy potato , chicken wings, pork chop, ham and oso hotdog..
yea~ this curry is full of 'ingredients'
u can choose either the rice or the spagetti..
if u're nt tat hungry~
i advise u to take the spagetti instead of the rice..
or else, i afraid tat u cant finish everything!!!!
there's a layer of cheese on top of the curry~
this is
OH SO GOOOOOOD
~~~