♥ PARANOID ILLUSION ♥

1. Hi.
2. I'm as
GOOD
as they come.
3. Photography is my LOVE.
4. I love doggies - cute, furry.
5. Airplane is my only favourite song.
6. I wish for a
never-ending list
of things.
7. Age 21. Student of UCSI. Food Science and Nutrition.
Tiffany Lau
Create your badge
my Beloved Family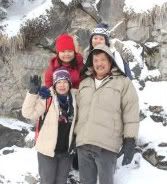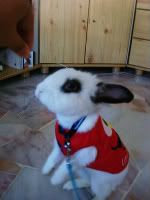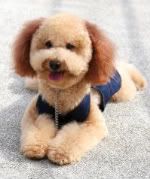 kampachi @ hotel equatorial
Sunday, July 20, 2008 / 7/20/2008 04:00:00 PM
there are choiced of beef sukiyaki and oso chicken sukiyaki!
the sukiyaki is SO GOOD!!
really!
i dun tipu!
the soup is..is.... i dunno how to describe!
but its really yummy!
wif some mushroom,glass noodles,vege,carrot..
gosh!
i'm not sure wat this call~
but i noe its a kind of healthy food
dad love it!
japanese pancake??
i like this!cuz of the shape~
and also sifu who do this!
there are ntg like mould to measure so tat all the shape is the same~
but is the sifu who do this!!
i feel tat he is GOOD!!!
there is choiced of red bean paste and oso the peanut butter~
i try on the red bean paste 1 and i found out tat this is YUMMY!
long queue for this!!!
the fruits!
there are choices of papaya ,honey dew,pineapple,water melon~
and wat i love the most is the seedless grape!
i dunno is it from japan..
i feel tat the grape here is very nice!!
really~
dunno how to describe!
but its really nice!
the desert includes the ice cream as well!!
there are 3 flavour available which is the mocha , chocolate, and vanilla flavour!!
the mocha flavour ice cream hav to go wif the red bean paste as the mocha ice cream is kinda bitter~~
but the red bean paste is kinda too sweet!!
hehehe~
Buffet : RM300 ( RM75 x 4 )
ocha ( greentea ) : RM3 ( per cup, i'm not sure whether is it free refill )
5% Gov Tax : RM15.15
10% service charge : RM30.30
Grand Total : RM 348.45

my beloved sis treat us oh

~