♥ PARANOID ILLUSION ♥

1. Hi.
2. I'm as
GOOD
as they come.
3. Photography is my LOVE.
4. I love doggies - cute, furry.
5. Airplane is my only favourite song.
6. I wish for a
never-ending list
of things.
7. Age 21. Student of UCSI. Food Science and Nutrition.
Tiffany Lau
Create your badge
my Beloved Family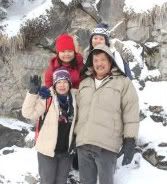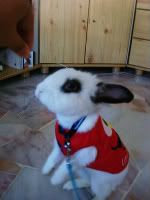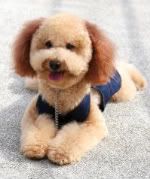 ka soh
Sunday, July 20, 2008 / 7/20/2008 10:32:00 AM
Ka Soh
~
a restaurant which famous with its fish head noodles!!
lots of hong kong actor actress visit here b4~
( there are picture of the actor actress wif the owner )
this is my 1st time here~
my cousin sis treat us as my sis back from spore!!!
yeah!!
fish head noodles~ im COMING!!!
the chili padi and oso the green chilies~
the
pickles
served b4 meal~
very crispy~ very good!
carrot , cucumber and pineapple wif some crunchy peanuts!!
yoooo hooo!
i love it~
the famous and the ka soh signature dish -
the fish head noodles
the fish head noodles here comes wif the normal fish as well the fried fish!
the soup is added wif carnation milk~
comes wif the thick bihun!!
this is OH SO GOOD!
the soup is...is....is... SO GOOD u noe???
sweet~ not too fishy ~ abit milky soup!!
this is very good!
hav to be good! their signature dish mah....
this is the
deep fried nam yu chicken
!
wow!! this is oh-so-crispy!!!
gosh gosh! im in love wif it!!!
the chicken is well marinated wif nam yu~
a kind of chinese cheese???
the nam yu make the chicken PERFECT!!!
oh! i love this!
this is 1 of the ka soh signature dish as well..
the
deep fried pig intestine
of course this is special!
look crispy?
but actually is outside crispy inside soft!
this is really good !!!
dipped wif the sauce whr they provided( not in pic sorry )
the crispy pig intestine top up wif the sweet sauce!
gosh!!!
u noe how is it taste like?
its 100% delicious!
the
deep fried pork nuckle
~
the gal introduce this~
the skin is crispy and good~
but overall its too dry.
maybe because they fried it for too long?
the texture of the meat is too dry
ntg special~~
but the skin is really crispy!!!
of course not to forget the mustard sauce!!
the sauce is yummy!!!
love it!
this is how i eat~
scrip off the fats underneath the skin~
and then add on some mustard sauce!!!
this is so crispy!!!

price not available~
because my cousin sis treat us..
its not good to ask ppl wats the price when ppl treat u rite??
remain unknown~
but the fish head noodle worth TRY!