♥ PARANOID ILLUSION ♥

1. Hi.
2. I'm as
GOOD
as they come.
3. Photography is my LOVE.
4. I love doggies - cute, furry.
5. Airplane is my only favourite song.
6. I wish for a
never-ending list
of things.
7. Age 21. Student of UCSI. Food Science and Nutrition.
Tiffany Lau
Create your badge
my Beloved Family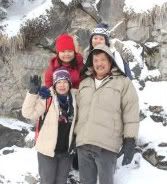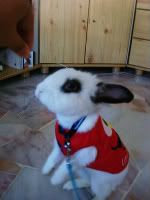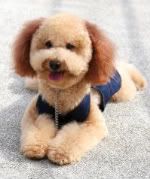 jusco little food courner~
Saturday, July 5, 2008 / 7/05/2008 05:49:00 PM
*JUSCO Little Food court corner*
a very nice entrance to this little food corner at jusco Midvalley~
usually when i walk pass this place
i wil complaint tat the asam laksa smell is SO STRONG!
i dun hav any chance to try any food from here..
cuz its ALWAYS FULL!!
not even an empty table for u!!!
but tis time~
i go thr early~~ so i got a place for me~
yoooo hooo~
i've got a chance to try this!!!!
the Asam Laksa which the smell is SO STRONG!
those who love Asam Laksa wil love this
the Asam Laksa is spicy~
i try 1 mouth~
not bad i think~
i like the
lai fun
it comes wif lots of 'rubbish'..
tat is the slice of timun and pineapple and onions~
this big bowl of Asam Laksa cost RM5.90
i cant stand its smell seriously!!!!
as for me..
i go for the nasi lemak wif Chicken Rendang~
i hav to say tat this is YUMMY!!
gosh~
the fragrance of ur Nasi,the spicy of the chicken rendang
oh! its just SO GOOD!
i love it i love it i love it!!!!
yoooo hooooo~~~
cost me RM7.90 for this !!!
argh!!!! i love it!!!