♥ PARANOID ILLUSION ♥

1. Hi.
2. I'm as
GOOD
as they come.
3. Photography is my LOVE.
4. I love doggies - cute, furry.
5. Airplane is my only favourite song.
6. I wish for a
never-ending list
of things.
7. Age 21. Student of UCSI. Food Science and Nutrition.
Tiffany Lau
Create your badge
my Beloved Family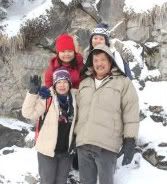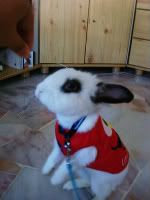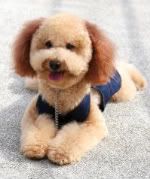 Saturday, July 12, 2008 / 7/12/2008 06:33:00 PM
* Ice - Cream Teppanyaki *
i get attracted when i look at 'ice cream teppanyaki' this 3 words!
shocked again when i saw 'world best'
ice cream can be cook on teppanyaki pan??
so yummylicious until 'world BEST?'
im curious!
i nid to try this!!!
i wan!!!
this is how it works~
firtstly,
put the ice cream on a board..
the spread it out nicely..
for those who order the choc taste~
u can require them to add more choc for u!!!
this teppanyaki DO NOT REQUIRE HEAT!
free toppings for u to chooose~~~
this is mine!
the durian flavour ice cream which they call themselves ' world's BEST'
hahahaah~
i giv this a try!
and amazingly! it really taste GOOOOOD!
very yummylicios ice cream!
i love it very very much!
the durian flavour is very strong!!!
very yummy!!
i din choose any toppings ! as i dun wanna spoilt the overall taste..
it TASTE GOOD!!!
i love it!!!
durian lover : TRY IT! NO REGRET!
************************************************
after meal i went to the reptiles exhibition~
snap some pics to show wif u guys~
the very happy go lucky turtle swimming in the aquarium~~
he's CUTE!
when i take pic!! he come near me and his NOSE!
hahahaaha~
haha!
this is so lazy!!
eat oso cannot sit down and eat..
last time i've saw a website..
they are killing this animal!
just for the sake of getting their FUR!!
the video include the process how the KILL them..
i saw tat b4..
i cried!
save them please!!
the monkey!
i dun rmr wat species they are..
but he really active!
come and 'scare' me all the time by climbing jumping up and down!!!
scary!
the big
HUGE
GIANT
snake!
i'm scare to walk near them!
i really scare!
they really HUGE!!!!
arhhhhhh~~~ RUuuuuuUUUUUNNNNNNNN~~~~~~~~~~~~~~
the snake is 'bathing' in the water...
the little mice beside is not for display~
is the snake food!
haiz!
the cute and colourful parrot! he dun even noe how to say HELLO la....
and the SLEEPY PIGGY White Parrot..
he never 'wake up'!
the cute little monkey~
eating his apple..
he was really cute!!!
pay RM8 to go into this exhibition..
errr... Nothing much to see..
all are snakes..
i dun like them!!!
i saw 1 of the GIANT SNAKE!
his body is sooo FAT!
i think it can eat up a human!
really long and FAT!]
once u look at it! i'm sure u wil be frighten!
we ask the ppl wat they use to feed them..
he says: dog
i saw little hamster there as well..
he say tat is for the other snakes~
haiz..i feel bad!