♥ PARANOID ILLUSION ♥

1. Hi.
2. I'm as
GOOD
as they come.
3. Photography is my LOVE.
4. I love doggies - cute, furry.
5. Airplane is my only favourite song.
6. I wish for a
never-ending list
of things.
7. Age 21. Student of UCSI. Food Science and Nutrition.
Tiffany Lau
Create your badge
my Beloved Family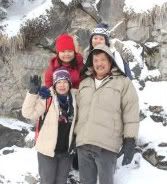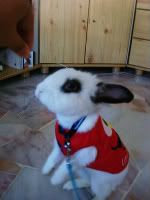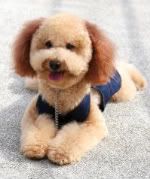 durian
Tuesday, July 29, 2008 / 7/29/2008 08:51:00 PM
i guess everybody knows that now is the season of durian..
im a durian lover...
i love durian very very much..
and im so happy that my beloved dy dy bought durian..
the picture above is cat hill king "猫山王"。
dont ask me how 2 differentiate it..
i only know the name...
hehe..cause my dad is the 1 who told me...
this is how the meat look like...
look at the colour...
it can make me mad...
is your mind now thinking how nice it is?
feel like touching it n feel how tender is the meat?
how soft is it?
how juicy is it?
uh hmmmm...
stop dreaming...
durian is not juicy...
hahaha....
1ce i bite i can feel that everything around me has changed to durian..
even louis will be in green..
this is the famous D24..
accordig to the adult say..
it has some alcohol taste...
hmmm...
maybe its real..
but i dun really know..
as i will just eat it til it bald...
muahahaha...
yummy yummy...
it will be more expensive compare to the normal durian..
try it...
its really nice...
look at the meat again..
it is in this perfect golden yellow..
i cant wait to eat it...
but still i have to pause 1 second to take its photo..
i sacrifice alot for this food blog..
hahaha....
after cleaing all the meat of durian...
we will take out the sea salt which bought by my sister duno from where..
curious?
y wanna take out sea salt?
its the traditional recipe after eating durian..
to lower down the heat in our body...
ok....like this...
the empty house of the durian will be place like this...
then follow like the picture below...
pour some of the salt on it....
some only...
not too much...
if not it will be taste worse than the dead sea wwater..
then add some water n dilute the salt....
that will be the best way to avoid getting sick after eating durian..
because durian is kinda heaty...
our queen of fruit kingdom...
mangosteen..
it is purple in colour (outer part)
but but but but but.....
it is white inside..
it look so beautiful right???
and the taste of this fruit is yummy!!!!!
nice...
ok..
let me tell u guys a joke here..(my fren was a teacher she told me this)
teacher: students..what is mango?
student: 芒果(mango in yellow)
teacher : what is mangosteen?
student : alot alot od mango (plural tense for mango)
i feel kinda stupid..
but my fren laugh like anything when she was in the situation..
ok..thats the fruit of out country..
hoep u guys will appreciate it..
as it is really tasty...
and..
plz plz plz....
invite me along to taste it..
hehehe..
leave a comment in the tag box.. tell me wat do u feel about my blog..
plz...
thx@@@