♥ PARANOID ILLUSION ♥

1. Hi.
2. I'm as
GOOD
as they come.
3. Photography is my LOVE.
4. I love doggies - cute, furry.
5. Airplane is my only favourite song.
6. I wish for a
never-ending list
of things.
7. Age 21. Student of UCSI. Food Science and Nutrition.
Tiffany Lau
Create your badge
my Beloved Family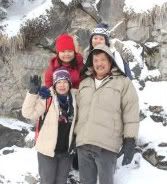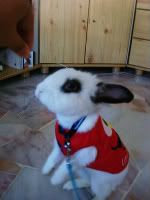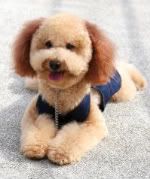 ding tai fung
Sunday, July 27, 2008 / 7/27/2008 11:43:00 PM


* Ding Tai Fung , Garden *



before i introduce FOODS!
let me show u some
Perasan
pics~
hahaha~
this is ME!!
i'm wif my new Aqua Colour contact lens..
which means i ts blue-green colour..
hahahaha~~look like a Doll la..
hahahaha
the camera is the 1 i use to take the pics of the FOODs!
my sony N1!!
touch screen camera~ 8.1 megapixel~!!
okay! stop crapping!!
Ding Tai fung
'step'
in to malaysia finally!!!!!!
ding tai fung is a famous restaurant serve chinese food which origin from taiwan
they hav an outlet at spore~
where u hav to Queue to get a place!!!!!!
i'm proud to hav a try here today~
i wanna see how GREAT is it!!!
the menu!
their signature dish is of course the
Mini Meat Bun~~~
u can find lots of choices of bun which hav different fillings in it!!!
look at the bottom
WORLD FAMOUS XIAO LONG BAO
hahaha~~ how famous is it??
let me taste it!!!
in such a 'chinesy' shop..
of course u hav to order
chinese tea
la~~~
hahahaha
my fren wanted to order the Sprite!
luckily i stop her!!
'u hav to follow the 'style' in this shop laah~
RM2 per cup and FREE REFILL!!
the
jellyfish
~
which is the appetizer over here~~
the jelly fish taste SOUR & Spicy~
i like it!
my fren HATE IT!
hahahaha~ maybe it taste weird so some1~
RM3 for this...
" i oso din order this!! y they put on the table once i sit down???? then i hav to pay!!"
hahahaha~ she hate the jellyfish!! prejudice lah...
the Ding Tai Fung Signature Dish which is the
Mini Meat Bun 小龙包
once u mention bout ding tai fung~
u wil surely remember bout this..
and of course i come here because of their famous Mini Meat Bun as well~~
how do u start wif it???
stuck the whole thing in ur mouth???
NOPE!!! DEFINITELY WRONG!!!!
bite a small mouth at the edge of the bun
suck out the soup !!!
Caution : ITS BURNING HOT!!!
u wil find out tat the soup taste sweet!!!
pretty good~
after tat only u put the bun in ur mouth
1st bite :
fantastic
!
2nd bite :
amazing
!
3rd bite :
1 More PLEASE
!!!!
the
Chef Recommended
Cha jiang La Mien炸酱拉面
we tot tat it would be GREAT!
but...
but.......
but..........
it hav some kind of weirdo taste~
dun really like it~~~
the Petaling Street 1 taste even better!!
RM14,50 for this!
i heard some1 say tat the fried rice is nice~
so i give it a try~
i choose the
Chef Recommended
Pork Chop Egg Fried Rice 猪扒蛋炒饭
this is the fried till crispy Chef Recommended Pork Chop
Minus Mark : i saw 1 rice on the pork chop!
the pork chop remains juicy and tender after being fried in the boiling hot oil
it taste slightly salty if u taste it juz like tat..
but it goes well wif the fried rice~~~
the egg fried rice is ntg great to shout out about..
juz normal rice fried wif egg and some green onion~
the rice is a bit tasteless..
but when u eat it wif the Pork Chop~
it wil taste better...
errr.... to me.. this is... okay lah....
RM 14.50 for this!
as for dessert
i order the
Ginko yam Paste 白果芋泥
this is YUMMY!!!
the yam paste is NIC!!!
wif the ginko on top which is YUMMY as well~~
i love it!
but it come in very TINY BOWL!
i SHOCKED when i look at it~
hahahaah
RM6.80 for this!!
yummylicous!!!
subtotal : RM50.10
10% Service Charge : RM5.01
5% Government Charge : RM2.50
TOTAL : RM

57.60